'Next Step Realty: NYC' Recap: Matt Bauman And Bri Coughlan Compete For A Promotion As The Office Questions Blair Brandt And Margit Weinberg's Relationship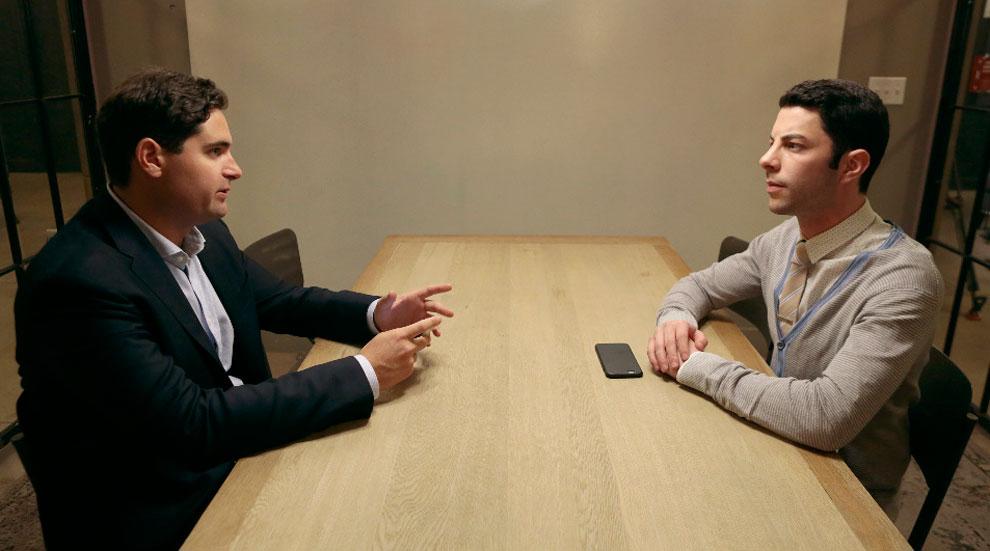 The New York City real estate market may be cutthroat, but it's nothing compared to the Next Step Realty office!
On the series premiere of Next Step Realty: NYC, CEO Blair Brandt revealed that he is going to demote Field Hucks and promote another agent to be Managing Broker.
"I'm thinking of reliving you from some of your duties," he told Field, who is a co-founder of the company. "You're actually better helping clients find places, not just overseeing other people."
Article continues below advertisement
When Field learned that he is still in charge, but will have less work, he considered the demotion a "win!" With Field on board, Blair informed his employees of the promotion.
"I want the position, I was one of the first agents," Brianna Coughlan explained, as Matt Bauman added, "I'm the top broker, I need to be recognized as the top broker."
Amid the in-office drama, the brokers went on showings with clients throughout the episode.
Margit Weinberg was first up, as she showed a client a $5,000 one-bedroom apartment. The client threw a curve ball at Margit when she asked for a two-bedroom instead. Although the client fell in love with the second apartment, which was on the market for $6,700, she had to call her father to see if he would have a problem going over their budget. Luckily for Margit, her father was on board and she made the sale!
Article continues below advertisement
Up next was David Ghysels III, as he showed his client an apartment on the Upper West Side. During the showing, David ignored calls from Client Relations rep Erin Wilson, who received a complaint about David from another client.
When Erin confronted David later in the episode for ignoring the client, he blamed her!
"You booked them early," he said. "There was nothing to show them. I'm not going to have them come in town and only have one apartment to show them."
Since Erin is the one who assigns clients to brokers, she decided to blacklist him from receiving new clients so he could learn his lesson.
Also on the episode, the employees expressed their disapproval of Blair's relationship with Margit.
"She's only been at the company for five months, not everyone thinks Margit is here for the right reasons," Erin said. "I think she's sort of using Blair in a way."
Article continues below advertisement
Despite her co-workers' negative opinions, Margit won't let them stop her from continuing to succeed in the company and in her relationship.
"I'm sure people are going to have an opinion on it, but I don't think that they should," she said in her confessional.
When it was finally time for Blair to reveal who will receive the promotion, everyone thought it would be Margit because of her relationship. But it was given to Matt, who didn't waste time making changes to the company.
"Good performance is going to be rewarded and bad performance is not," he told the office. "There have been no consequences for actions and that stops now."
The office wasn't impressed by their new boss demanding immediate change, claiming that Blair should no longer oversee Margit because of their relationship and Erin should alter how she decides which clients go to the brokers.
"He believes he has more power than he actually does," Blair said in his confessional. "I may have created a big problem."
And the drama is far from over! On next week's episode, David suffers the consequences of being blacklisted by Erin. Matt makes a deal to help David out, but the decision could put his new position in jeopardy.
Next Step Realty: NYC airs Tuesdays at 9pm ET/PT on ABC Family.