'Monica The Medium's Monica Ten-Kate Talks Dating As A Medium –– Which Late Celebrity She Wants To Connect With!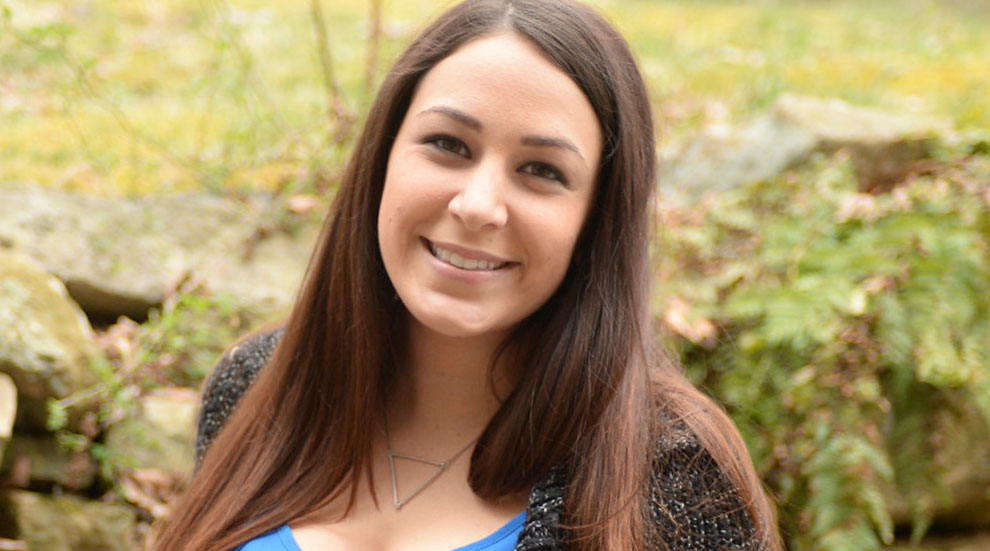 Although being able to connect with loved ones sounds like a dream come true, Monica Ten-Kate confesses that there are downsides to being a medium!
On ABC Family's new reality series Monica The Medium, Ten-Kate struggles with trying to fit in at college, finding a boyfriend and having to deal with her disapproving mother.
In an interview with RadarOnline.com, Ten-Kate revealed how being a medium has changed her love life, which late celebrity she wants to talk to and more!
Article continues below advertisement
How are you able to fit in with your peers at college who are unable to relate to the ability you have?
Monica Ten-Kate: It is harder meeting people, especially when it comes to dating. It is a little difficult to say, 'Hi I'm Monica, by the way, I talk to dead people' and not scare away a potential guy. As soon as they get to know the side of me that isn't just Monica the medium, but is just Monica, people around me see that I am just like everyone else.
What are some other struggles you have faced?
MTK: Wanting to be able to help and bring that healing to every last person, but there isn't enough hours in the day and not enough energy. I also think that's the reason I'm supposed to have this show. It's a way to share my gift and bring comfort to so many more people.
Your mother is Catholic and very conservative. How has your gift affected your relationship with her?
Article continues below advertisement
MTK: It's been tough having your mom, who obviously you want that acceptance from, deal with her own struggles. She comes from Costa Rica with the hardcore Catholics. She never doubted that I had this ability or this gift and her struggles come from a good place. I've seen her come a long way and you'll see on the show how she's evolved.
There are other TV shows based off mediums, such as Long Island Medium. How is the show different from Theresa Caputo's?
MTK: You see just as much of my regular, everyday life in college with my friends and dating as you see readings. Our show focuses a lot on the balance of trying to have this college experience, but also being a medium. A younger audience will really relate to this show. There's going to be a lot of young people who are also gifted who've experience or sensed spirits around them. Also, regular kids who are getting ready for college can relate to me going on a blind date. You could relate to a lot of the things I'm going through even if they don't talk to dead people.
Are there any celebrity spirits you would like to speak with?
MTK: Marilyn Monroe and Elvis! That would be cool to talk to a variety of people to get answers to things that are still kind of a mystery. Some people are like, 'Can you connect to Elvis?' I'm like, 'If you put me in front of Lisa Marie Presley I can talk to him.' I can't be like, 'Hey spirit! Tell me what you're doing!'
The series premiere of Monica The Medium airs Tuesday, August 25 at 8pm ET/PT on ABC Family.