'Monica The Medium's Monica Ten-Kate Reveals How She Discovered Her Gift Of Talking To The Dead And How She Silences Nonbelievers!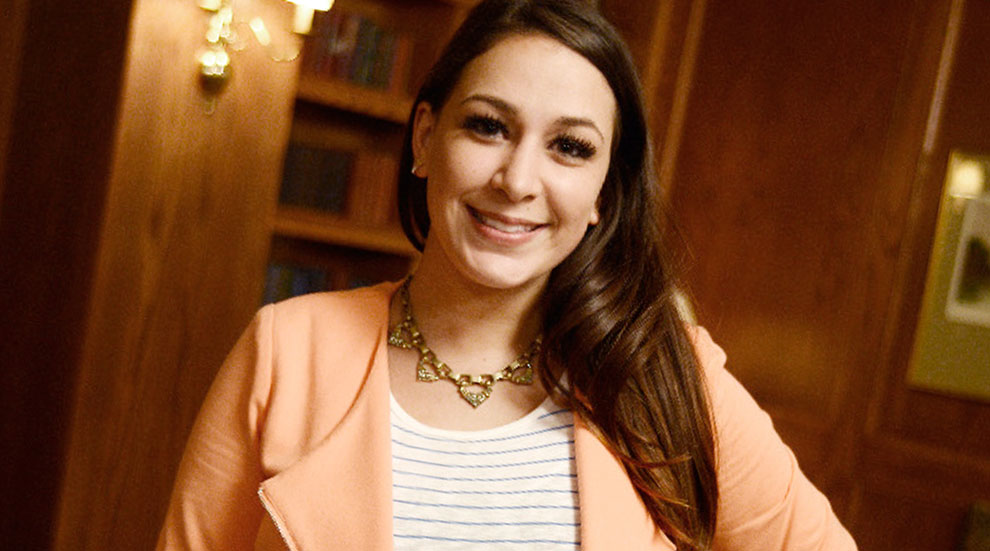 Monica Ten-Kate talks to the dead – and most people have to see it to believe it!
On ABC Family's new reality show Monica The Medium, the 21-year-old college junior balances dating, school, family, friends and proving the naysayers wrong by connecting with spirits.
Ten-Kate dished to RadarOnline.com everything from how she discovered her gift to how she turns cynics into believers!
Tell us about your new ABC Family show, Monica the Medium.
Article continues below advertisement
Monica Ten-Kate: The show follows me figuring out the balance of being a regular 21-year-old college girl and also being a medium. Every episode you'll see me doing things like going on dates, hanging with my roommates and trying to get through school in combination with also having scheduled readings at my house and doing spontaneous readings out and about. I think people are going to enjoy seeing just as much of me being Monica as you see me being Monica the medium.
How did you first discover that you could talk to the dead?
MTK: It really wasn't until high school that things became really strong where there was a spirit around me. I suppressed it for a really long time just out of fear of how people would look at me or what people would say. It really started with friends in high school. I would get emotional when I would be around them or I would hear, feel or see the ending of a story they would be telling me of someone passing away before they even finished telling it. At first I thought it was a coincidence or a lucky guess, but once it started happening over and over again, I was like, 'Okay, this is for real.' Once I totally accepted my gift at the beginning of college, I would give spontaneous readings at the dining hall and at the library.
Article continues below advertisement
Why do you think you were gifted with this rare skill?
MTK: One of the difficult aspects of being a medium is 'why me?' I'm not a Mother Teresa; I'm not a saint. I had to get over the whole 'why me' part of it and accept it. It is happening and I am helping people by sharing my gift.
Many people don't believe that someone could talk to the dead. How do you silence the naysayers?
MTK: Even if I do this for years and show my gift, there's always going to be the naysayers and the skeptics. I can't put my energy in them. All I can do is put more of my energy and time into helping the people that are open to it and are excited about connecting to a spirit. I understand the skeptics. It is kind of hard to wrap your mind around, but there's a difference from being skeptical to being a bully online. Most of the skeptics that I have given a reading to pretty much at the end were like, 'Okay, I am a believer.'
How could young adults relate to Monica The Medium?
MTK: If you've lost someone significant to you, you could connect to some of the emotions and the feelings that the people being read go through. There's also the aspect of being a college student, being 21 and dating. There is something everyone could relate to.
The series premiere of Monica The Medium airs Tuesday, August 25 at 8pm ET/PT on ABC Family.