Michelle Duggar Admits Secret Late-Night Breakdowns Following Family's Sex Abuse Scandal: Tears & Feeling 'Overwhelmed'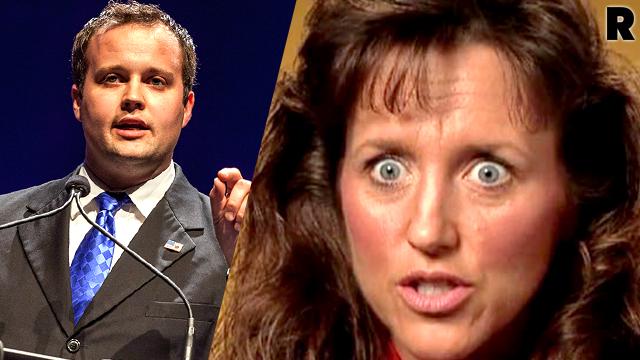 Mother of 19 Michelle Duggar has a constant smile plastered on her face, and frequently brushes off comments that her brood is much too big of a burden for one mom.
But in an uncharacteristically honest post on the Christian clan's official website, the former reality TV matriarch, 48, admits she experiences tearful breakdowns over parenting woes late at night.
The confession comes three months after the family's sex abuse scandal shocked the public and lead to the cancelation of their TLC series, 19 Kids And Counting.
Article continues below advertisement
"It was 1:00 AM in the morning as I stood folding laundry with tears streaming down my cheeks," she writes. "Feelings of being overwhelmed flooded my mind."
"I cried aloud, 'LORD I NEED YOUR HELP, I can't do it all! I feel so inadequate! Diapers, dishes, laundry, meals, cleanup, school lessons, baths, hugs, kisses, correction...' My list seemed to go on and on."
Michelle claims that her prayers were answered when the children's piano teacher offered to help with laundry two times a week.
"GOD sent an angel in answer to my cry for help," she concludes.
However, insiders have told RadarOnline.com that Michelle secretly found a parenting solution by putting her older kids, especially single daughter Jana, 25, to work.
"It's absolutely ridiculous how much the family makes Jana and the older siblings do," a source says. "Jim Bob and Michelle have totally transitioned a lot of their parental responsibilities onto her."
MORE ON:
19 Kids and Counting
Article continues below advertisement
"She looks so tired and worn down sometimes. You can't help but feel bad for her, having to take on all that responsibility at a young age. It's like she's been a parent ever since she was 13!"
On 19 Kids And Counting, Jana was caught on camera babysitting, sewing, cooking, teaching, and performing other chores typically done by parents.
But perhaps forcing her children to play mom and dad wasn't always the best strategy.
In a recently uncovered police report, eldest son Josh, 27, was famously accused of fondling five minor children, including at least two of his sisters, in the family home as a teenager.