Marriage Problems? 'RHOC' Star Meghan Edmonds & Husband Jim Fight Over Her Jealousy, Sources Say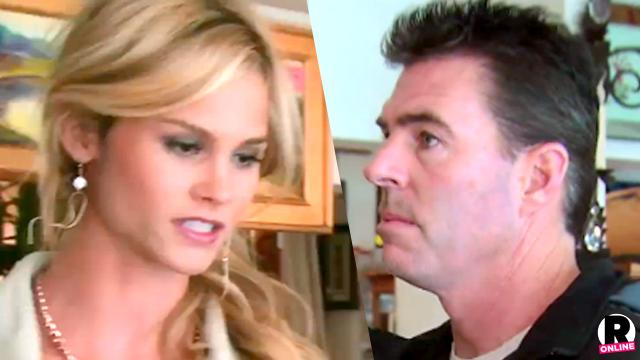 Shannon Beador may not be the only The Real Housewives of Orange County star with a troubled marriage.
Sources tell RadarOnline.com that cast newbie Meghan Edmonds, 31, fights with her baseball legend hubby Jim, 45, over her frequent bouts of jealousy.
"Meghan doesn't like when Jim talks to other women," the insider tells RadarOnline.com.
Especially when the other woman is Jim's most recent ex-wife, Allison, 35. Though the former couple, who divorced in January 2014, speak frequently about their two young children, son Landon and daughter Sutton, sources say Meghan doesn't believe they should still be in contact.
Article continues below advertisement
"Meghan sees Allison as a threat," explains the insider.
Meghan and Jim have a host of other issues.
On this season of the original Housewives series, the reality star confessed that she often feels lonely without her husband, who spends half his time working in St. Louis, Missouri.
But he couldn't have been having much fun. As RadarOnline.com exclusively reported, the Cardinals alum, who owns various restaurants in his adopted hometown, was embroiled in a bitter lawsuit over the trademark to his bar and grill, The Precinct. The eatery closed down in May.
The couple was also dealt a devastating blow when Jim's first ex-wife, LeAnn Horton, succumbed to cancer in July.
Despite her rift with Allison, Meghan and LeAnn were close. The Bravo star now helps care for LeAnn and Jim's daughter Hayley, 17.
Will Meghan and Jim's marriage last? Sound off in the comments.