O.C. Feud! Jim Edmonds' Ex Feels 'Betrayed' As Heather Dubrow Cozies Up To Baseball Star's New Wife Meghan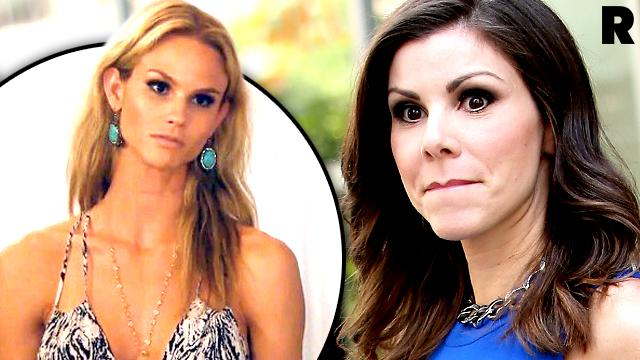 Earlier this season on The Real Housewives of Orange County, Heather Dubrow insisted she had done nothing wrong by remaining BFFs with Meghan Edmonds and her new costar's husband Jim's ex-wife, Allison.
But Dubrow isn't exactly being honest to her reality TV pals, because RadarOnline.com can exclusively reveal that the Hot In Cleveland actress, 46, and Allison Edmonds, 35, are no longer friends.
Listen! 'RHOP' star Wendy Osefo breaks down the "most intense fight in the show's history" in under 2 minutes.
Article continues below advertisement
"Allison and Heather used to be very close, but they're definitely not anymore," claims a source close to Jim's second wife, who finalized her divorce from the baseball legend in January 2014. "There's no way Allison would be okay with Heather and Meghan being friends. Allison has chosen to drop Heather from her life."
The mom of Jim's daughter Sutton and son Landon feels especially hurt by Dubrow's help in getting Meghan, 31, onto the Bravo series.
"She had a lot to do in securing the role for Meghan," the source reveals. "Allison feels betrayed. She would never have done to Heather what she did to her."
After RadarOnline.com previously reported, Allison and Meghan do not get along because sources say the new Mrs. Edmonds "disrespects" the ex's role as Sutton and Landon's mother.
"Meghan does what she wants when it comes to Allison's children," the insider explained. "She posts photos of the kids on her social media. When Allison told her she was upset and asked her to take the pictures down, Meghan refused."
Jim and Meghan married in October 2014, nine months after his divorce from Allison.
Should Heather have rejected Meghan's friendship for Allison? Sound off in the comments