Ax-Wielding Homeless Man In 'Mad Max' Nashville Theater Attack Had 'Significant Psychiatric Issues': Police –– Killed By SWAT Team After Violent Face-Off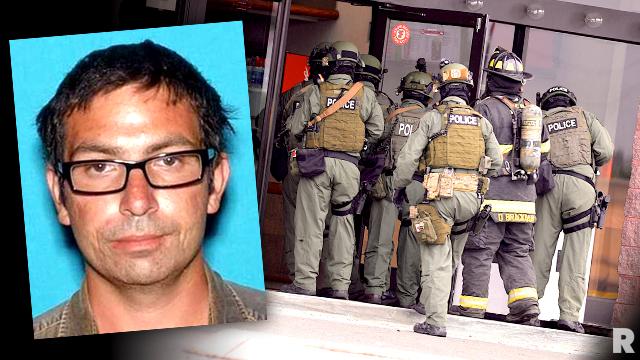 An attack on a Nashville movie theater was perpetrated by a disturbed homeless man who didn't have an actual gun, but pepper spray, an ax and a pellet gun, police said.
"The gun is a very realistic looking gun that strongly resembles a semiautomatic pistol," Nashville Police spokesman Don Aaron said. "If someone confronted you with it, you would think it was a real pistol."
The 29-year-old Vincente David Montano -- who was killed by officers -- began his attack during an afternoon showing of Mad Max: Fury Road at the Carmike Hickory 8, that he purchased a ticket for, Aaron said.
Article continues below advertisement
"This individual has had significant psychiatric or psychological issues," he added.
Moviegoers who heard the commotion quickly informed authorities -- already on the scene after a nearby traffic accident, police said.
Montano fired his pellet gun at South Precinct Officer Jonathan Frith, at which time the lawman shot back with his rifle, securing the area until SWAT team members emerged. Montano then used pepper spray and fired his pellet gun toward SWAT officers as he tried to escape the theater through a door in the back.
Deadliest School Shootings In U.S. History.
The final move came when the homeless man charged at the officers armed with his ax, at which point five SWAT members fatally shot him.
Watch the video on RadarOnline.com
Officials found and detonated a fake bomb in a backpack Montano owned. Injuries to those on the scene included a man cut in the shoulder by Montano's ax, and a family-of-three receiving treatment for pepper spray contamination.
Authorities said that records showed that Montano was committed on at least four occasions -- two times in 2004 and two times in 2007. A transient, Montano had drifted through states including Alabama, Florida, Illinois, Missouri, Texas, and most recently Tennessee.
The shocking incident came in the wake of last month's rampage in Lafayette, Louisiana that left three dead; and three years after James Holmes' infamous shooting spree in a Colorado theater that left 12 people dead and 70 hurt.