Loredana Nesci's Relatives Hope To Get Custody Of Her 5-Year-Old Son With Accused Murderer –– 'We're Hoping That He Will Agree To Waive Parental Rights'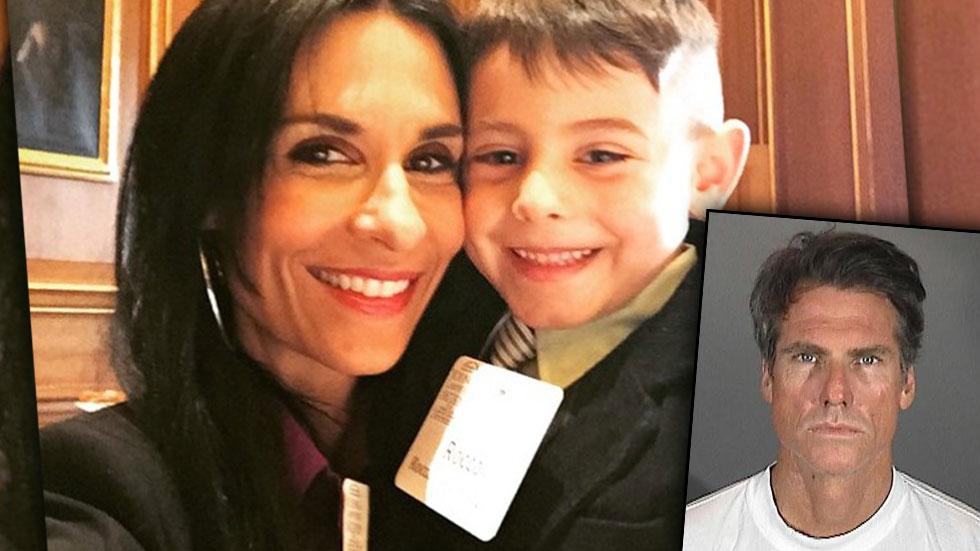 Loredana Nesci's brothers say they're pursuing custody of Rocco, the 5-year-old son who the late reality star shared with her boyfriend-turned-accused murderer, Robert Reagan.
In a report from the Record-Journal, Sal and Rob Nesci -- the police officer siblings of the 47-year-old star of Sundance TV's "Loredana, Esq." -- opened up about their plans in the wake of their sister's death. (Both of the brothers, who reside in Connecticut flew to the West Coast after the killing in hopes of taking back the boy.)
Article continues below advertisement
"I don't think we've ever felt as helpless as we have felt this week -- I've been challenged this week in ways that humans shouldn't have to be challenged -- it's going to be a process," Sal Nesci said.
He added that the 51-year-old Reagan -- who's accused of murdering the attorney at the Redondo Beach, Calif. home they shared -- "still has parental rights."
"Although he is accused, he has not been proven guilty, so he still has parental rights; the state is not just going to say you can take him, first they have to give him due process," Sal Nesci said, noting that the family has not heard back from Reagan's legal team regarding a voluntary transfer of custody.
"If they agree to it, that'll make it easy for us, if not, we'll have to go through some more legal hoops," he continued. "We're hoping that he will agree to waive parental rights, because he knows and has seen many times the loving environment we provide to our children.
"Our hope is to bring him home to Connecticut where he can live with us." (The boy is currently staying in California with maternal relatives.)
Article continues below advertisement
"I personally will never be convinced that that ever happened," her brother Rob Nesci said. While an associate of the couple claimed that Reagan said he was afraid of Loredana Nesci (a former police officer and active bodybuilder), Rob Nesci insisted that "she was non-violent.
"To me, this really hits home: We will never really know honestly, truthfully what happened," he said. "I start torturing my own mind thinking if she was in pain, or if she could have been saved."
Reagan is due back in Torrance's Los Angeles County Superior Court Aug. 20 for an arraignment; he faces 26 years to life if he's convicted in Nesci's murder.