Take That, Tiger! Lindsey Vonn Works Out In Sexy Bikini – Her Latest Jabs To Golfer Ex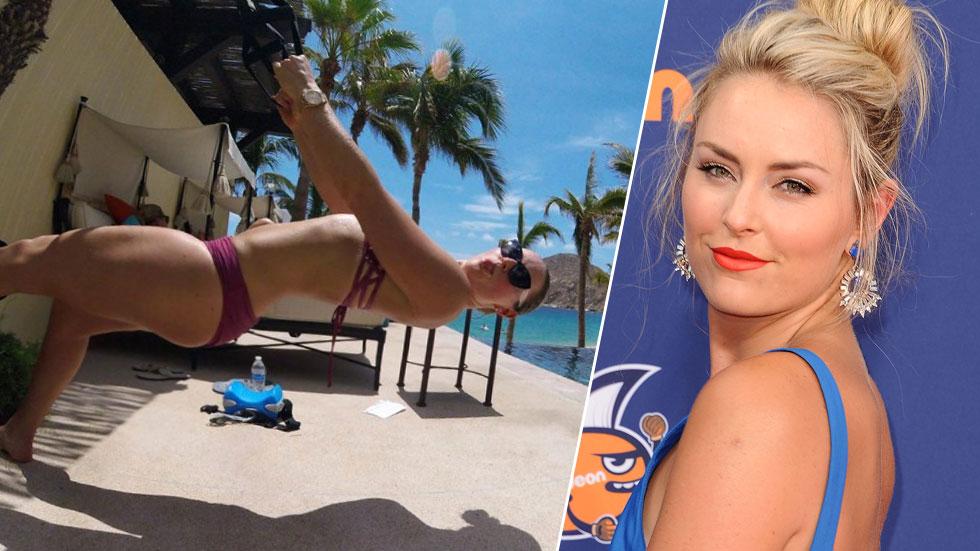 Look out, Tiger! Lindsey Vonn means business when it comes to flaunting her single self .
The Olympic skier took to Instagram on Thursday to show off her impressive beach workout skills – even with a broken ankle!
"So I had planned to go on vacation with my girlfriends and I almost canceled it because I hurt my ankle," Vonn captioned the post. "But then I decided that spending time with my friends and being injured was better than being alone and injured. But just because I'm on vacation doesn't mean I'm not working hard #girlstrip #hrewego @gopro #trx."
Article continues below advertisement
https://instagram.com/p/6k1Iz1kTpd/?taken-by=lindseyvonn
The athlete fell while training in New Zealand last week, breaking her ankle in the process.
https://instagram.com/p/6WICRbETtd/?taken-by=lindseyvonn
But a bummed foot won't stop her from showing ex Tiger Woods what he's missing after their three-year relationship ended.
Last month, the blonde beauty was spotted getting cozy with professional driver Lewis Hamilton.