No More Secrets! Jeremy Reveals Leah's Pill Problem On 'Teen Mom 2': "It's Obvious She Has Some Addiction Issue'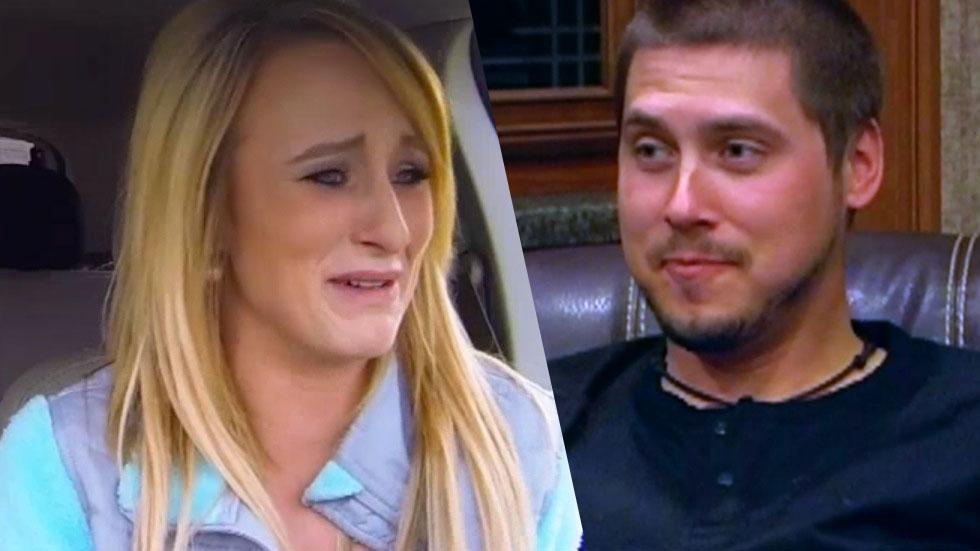 Throughout this season of Teen Mom 2, Leah Messer has blamed her parenting problems on her anxiety and depression, but never once mentioned her issue with prescription painkillers, which RadarOnline.com exclusively revealed last summer.
But on last night's episode of the MTV hit reality show, the 23-year-old mother of three's ex-husband Jeremy Calvert shared her dark secret for the first time with the series' millions of fans.
Article continues below advertisement
In the depressing scene, the pipeline engineer, 27, talks with friend Cam about his plans to divorce his wife of three years as they take a break on a job site.
"It's serious," he assures his skeptical pal. "Too many issues stressing me out. I'm miserable."
Calvert, the father of Messer's 2-year-old daughter Adalynn, then confesses that his troubled wife can't keep up with household chores— and can't stop spending money.
"The house looks like a homeless shelter," he said. "…Money kept going boom, gone, boom, gone, thousands of dollars."
"What's she spending it on?" Cam asks.
"Who knows?" Calvert smirks, before spilling the beans on Messer's secret pill habit. "Sometimes I think she takes prescription medicine for her anxiety. I don't know if that f***s with her or what. It's obvious she has some addiction issue."
He then expresses his concerns about Messer's kids, also including 5-year-old twins Ali and Aleeah with her first ex-husband, Corey Simms.
"I don't really feel like she would intentionally put the kids in harm's way, but as far as maybe not paying attention, or not thinking clearly…yeah I could see that happening right now."
Later in the episode, Calvert begs Messer to get help.
As RadarOnline.com readers know, Calvert and Messer finalized their divorce in June.
A few weeks earlier the MTV star checked into rehab across the country from her native West Virginia. She completed treatment in late June, and is now living with new personal trainer boyfriend T.R. Dues, 32.