Daddy Diss? Kylie Jenner Names Rabbit 'Bruce' –– Uses Caitlyn's Pre-Transition Identity For New Pet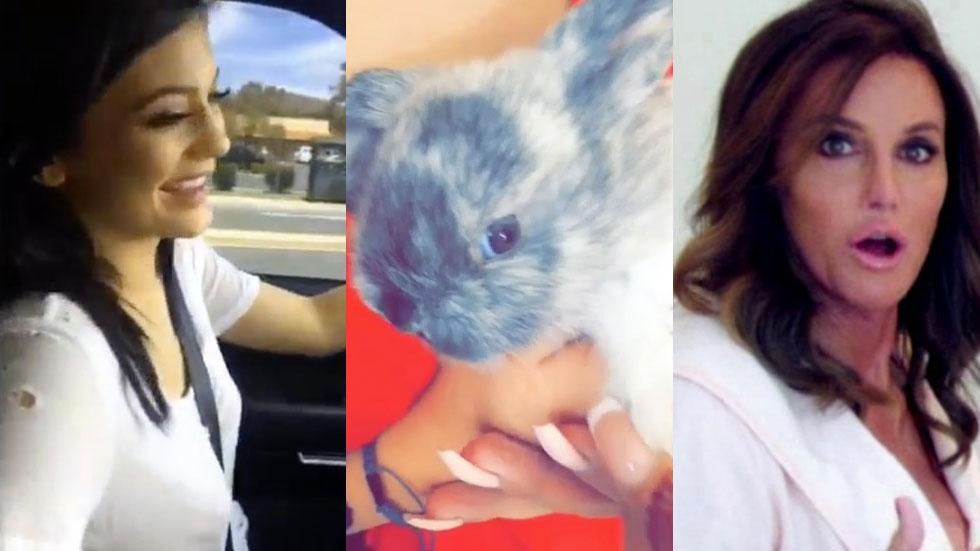 Kylie Jenner has named her new pet rabbit "Bruce," in a possible jab at her parent Caitlyn Jenner.
Caitlyn and Kris Jenner's youngest daughter took to social media in posts in which she's with pal Pia Mia, who introduced the gray rabbit as "the new addition to the clan" while Kylie beamed behind the wheel.v
https://instagram.com/p/58dTQxMw8v/?taken-by=kylizzlesnapchats
Then, in a separate video the 17-year-old posted to Snapchat and Instagram, the rabbit was greeted, "Hi Bruce!"
Article continues below advertisement
https://instagram.com/p/58Aqixsw7C/
As RadarOnline.com has reported, the young Keeping Up With The Kardashians star has displayed mixed emotions to Caitlyn's transition, as insiders told us in April that the teenager was seemingly "embarrassed" by the gender change, and kept her distance from her parent at the onset of her medical procedures.
"Kylie is just shutting Caitlyn out and it's breaking her heart," insiders told us in April. "Offering to go to counseling with Kylie hasn't helped. She has no other choice but to let Kylie do her own thing and hope she will eventually come around."
And come around she did, literally, as I Am Cait viewers saw the two meet for the first time after Caitlyn's transition.
"I think it'll be a little uncomfortable in the beginning, but I think we're both ready," Kylie said on the show.
This past Father's Day, Kylie posted an older family shot on Instagram revealing that Caitlyn had told her, "You can still call me dad, Kylie. No matter what I'm always going to be your father. That's never going to change."