Leave Me Alone! Rob Kardashian Skips Kylie Jenner's Birthday & Shuts Family Out – Won't Leave The House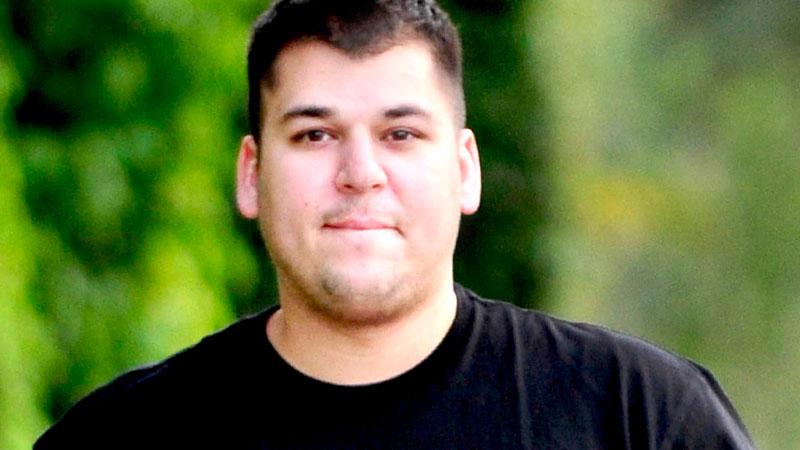 Rob Kardashian was noticeably absent from his sister Kylie Jenner's birthday celebrations and RadarOnline.com has exclusively learned that it wasn't personal: According to insiders, the troubled reality star has been pushing away his entire family in recent weeks.
Kris Jenner's long-suffering son has been out of the public eye for months, and sources say his self-imposed isolation is worrying the clan after he skipped Kylie's birthday dinner at Nobu on August 7, and her Bootsy Bellows party two days later.
Article continues below advertisement
"Rob refused to do anything for Kylie's birthday," a family source told Radar. "He is invited to everything and he refuses to come to anything."
Meanwhile, the Kardashian insider revealed that Rob is not returning the majority of phone calls or texts from anyone in his family.
"He's just ignoring everyone. His mom, his sisters. He just doesn't care," the source said.
His roommate sister Khloe Kardashian, who recently said he's "having a tough time," can't even "get Rob to leave the house," the source told Radar. "He just hides out there all the time and doesn't care if he leaves or even gets dressed."
"Rob is really making his sisters and even his mom mad," the source continued. "Kim still think he's really being selfish and she want him to do things with them, not shut them out completely."
But Rob's behavior isn't new and it is starting to "really worry everyone," said the source. "They don't know what to do anymore."
What do you think about Rob shutting out his entire family? Sound off in comments below.