The Last Laugh? Kristen Taekman Bashes 'RHONY' Costar Sonja Morgan After Their Big Season Finale Fight: 'I Was Furious & Still Am'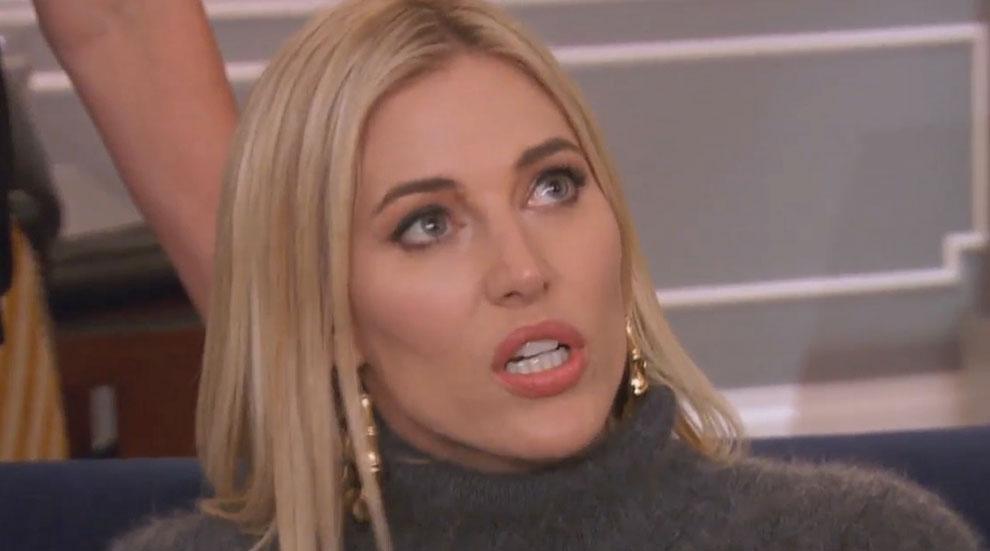 After all the drama on the season finale of the Real Housewives of New York, the 38-year-old gets brutally honest in her latest Bravo blog.
Starting off strong, Taekman addresses Ramona Singer's verbal brawl with Bethenny Frankel, which erupted during Singer's "New Beginnings" party.
"I love how Ramona thinks that Bethenny is trying to pick a fight with her," she says of their argument. "Ramona, wake up! You told someone that Bethenny cheated on her first husband. HELLO. That is not something for someone to just sweep under the carpet!"
Article continues below advertisement
But Taekman also found herself in the midst of some drama with Sonja Morgan that evening.
During Morgan's fashion show a few weeks prior, Taekman told the press that she wished Singer would release her toaster oven, which was a business venture that fell through.
After hearing about the incident at the "New Beginnings" party, Morgan screamed to Singer, "I'm not giving her anything else except for a f**king foot up the a**."
But Kristen recalls the whole thing a little differently, defending herself in her blog post once more:
"OK, here we go – this is what REALLY happened. At Sonja's fashion show...this one reporter from the New York Post hooked me in by saying that it looked like I had a great Fashion Week."
"His last question was, 'Do you think that Sonja will ever come out with her toaster oven?' My comment 'in quotes' was that I wish she would come out with that darn toaster oven since I use mine everyday and love toaster ovens! Since when is Sonja Morgan's toaster oven such a huge taboo subject? Did I miss something?"
Watch the Video on RadarOnline:
After watching the finale, Taekman admits she's still very angry over the whole thing.
"I don't think I have ever been so mad in my life as I was at Ramona's party, and I really mean that," she wrote. "There is nothing worse then being accused of something horrible. I left that night and didn't say goodbye; I was furious and still am."
To top it off, she seemed to warn her RHONY costars with some threatening last words: "Whatever, see you on the reunion couch."