Kris Humphries Furious At His Ex Kim As Caitlyn Jenner Slams Him On 'I Am Cait' -- Why He Thinks Kardashian Is Behind It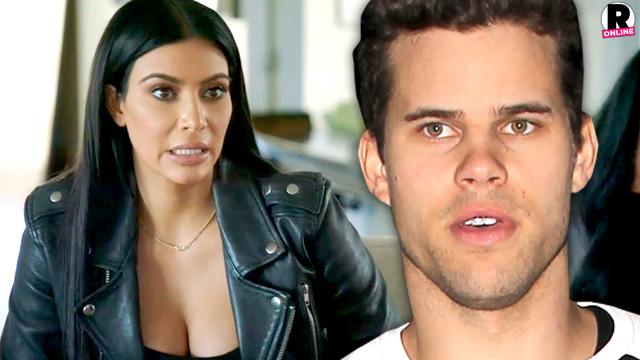 Kris Humphries and Kim Kardashian's divorce was finalized more than two years ago, but the NBA star is still getting dragged into the family drama! Caitlyn Jenner tears him apart in a new clip for I Am Cait, and now RadarOnline.com has learned that furious Humphries thinks Kardashian is behind it.
In a preview clip for I Am Cait released this week, Jenner is seen talking to Scott Disick about what Humphries tweeted after her 20/20 interview with Diane Sawyer.
Article continues below advertisement
"Kris... idiot Humphries tweets, 'Thank God I got out of that family in time,'" Jenner recalls. "And just got absolutely ripped, just ripped. To the point that four hours later, he had to apologize."
Humphries hasn't appeared on a Kardashian show since 2012, and an insider said he thinks the mention was no coincidence.
"Kris thinks Kim was behind this latest reality show stunt," a source told Radar. "And that she encouraged Caitlyn to bring it up for the show."
"It's just disgusting for him, because anyone that knows Kris will tell you he is the most accepting person, and has been a supporter of the LGBT community for a very long time," the source continued. "The name-calling is a bit over the top. If Kris had called Caitlyn an idiot, it would have been deemed transphobic. You don't hear anyone calling Caitlyn out for the name-calling, and that is a double standard."
Article continues below advertisement
"Look, Kris isn't the sharpest tool in the shed, and he doesn't always articulate himself well, and it was embarrassing for him that the post was taken as being transphobic," the source admitted. "What he truly meant was to show nothing but support for Bruce, and that he was glad to get away from the family when he did."
"Kris felt that Kim was unhappy with him in the marriage because he wouldn't conform to what she wanted: fancy cars, blinged out jewelry, and living an over-the-top lifestyle. He felt sad for Caitlyn after watching the 20/20 interview because she had to live her life as a man for so many years, even though Kris Jenner was fully aware of the internal struggle her spouse was dealing with."
Following the controversial post, Humphries apologized, and said, "I have and always will support Bruce, hence #Gottadoyou. Now recognize I was too vague and sincerely apologize for the way this came across." (The post was published before Caitlyn made her debut.)
Recognizing now that he should have stayed quiet, "Kris was still a bit surprised to see that this was being brought up again," the source said. "If Caitlyn was so upset by the comments, why not reach out directly to Kris?"
"More than ever, Kris is just over the Kardashian/Jenner drama, but he accepts responsibility for his actions. He apologized."
Despite all the drama, the source said, "Kris is happy that Caitlyn is living the life she wants to, out in the open. Kris is focused on getting ready for the upcoming NBA basketball season."