Huge Secret Behind Khloe's Feud With Amber Rose Revealed – Did Kardashian Steal Her Man?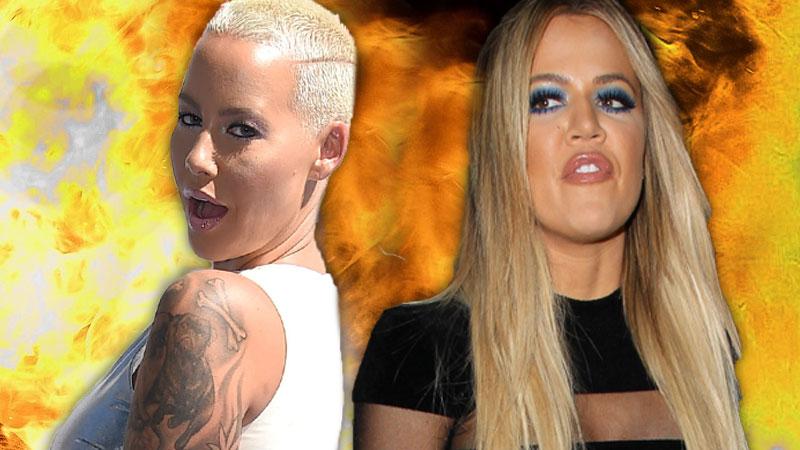 There's no love lost between social media sparring opponents Khloe Kardashian and Amber Rose, but RadarOnline.com can reveal that they do share one thing in common: Kardashian is dating Rose's recent ex! Did she steal her man?
The duo's war of words started back in February, when Rose took to Twitter to bash Kylie Jenner's relationship with Tyga, the baby daddy of Rose's BFF Blac Chyna.
Around the same time, Rose revealed she had been dating James Harden for about a month and was even spotted in the front-row of a Houston Rocket's basketball game cheering him on.
Article continues below advertisement
By late March, they had broken up. And before long, Kardashian swooped in!
After months of rumors, Kardashian confirmed the new romance by posting a photo of herself and Rose's ex checking into a hotel together in Houston. In the caption she wrote, "LA face with an Oakland booty."
https://instagram.com/p/6YNbNrBRuf/?taken-by=khloekardashian
Sadly, Harden isn't the only one of Rose's exes that has dumped her for Team Kardashian.
As RadarOnline.com reported, she told Star magazine in 2012 that Kanye West cheated on her with Kim Kardashian.
And in 2014, she was rumored to have dated French Montana right after her split from hubby of four years Wiz Khalifa -- and before he moved on to Khloe.
Do you think that Khloe Kardashian intentionally went after James Harden because he just split with her nemesis Amber Rose? Tell us your thoughts in the comments.