Kelly Rutherford & Ex Daniel Giersch Ordered To 'Play Nice' Before Dramatic Custody Battle Began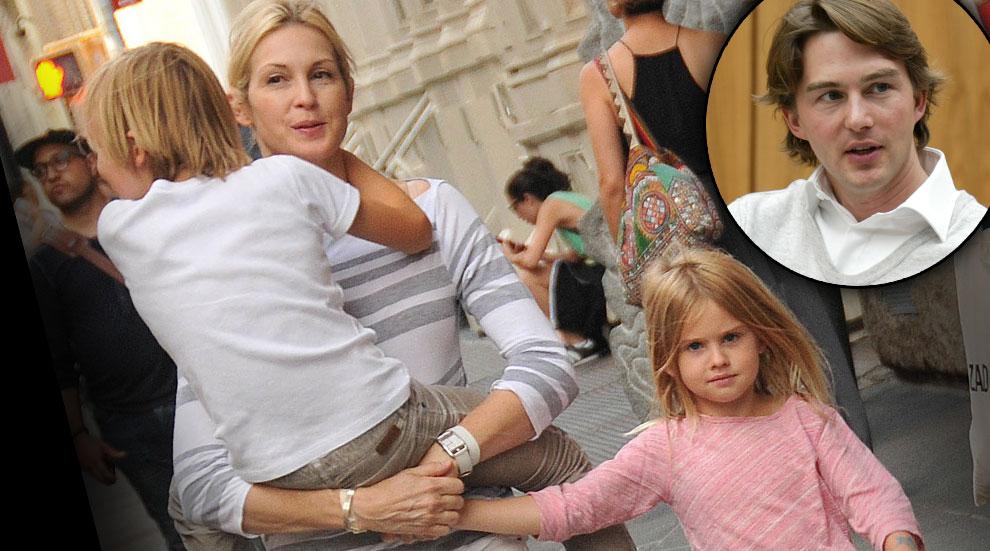 Kelly Rutherford and ex-husband Daniel Giersch once agreed, in detailed court documents, to remain friendly throughout their custody battle.
But nearly two years later, the once couple has thrown all niceties aside, forcing Rutherford to hand her children over to the Manhattan Supreme Court on Tuesday for fear of being sent to jail under kidnapping charges.
At the beginning of their custody case, the Gossip Girl actress and her German businessman ex laid out serious groundwork for playing nice with one another, with court documents detailing that they would "communicate with one another directly and courteously."
Article continues below advertisement
The agreement included daily video chats between the children, Hermes and Helena, and whichever parent was absent. When they were transported from one parent to another, Rutherford and Giersch were given scripts for specific situations and encounters.
"If a child holds on to the parent that he or she is leaving at the time of the transition," it reads. "That parent will say to the children: 'Have a great time with other parent, I'll talk to you tomorrow," and will say to the other parent, 'Name, please come and help me.'"
Since then, all hell broke loose between the two exes, leading Rutherford to hold her children in the United States against her court-ordered agreement to take them to their father in Monaco.
On Wednesday, the Melrose Place actress begrudgingly handed her kids over, declaring: "If Supreme Court Justice Ellen Gesmer has a conscience, I suspect she will not sleep well, ever again."