Exclusive
Kaitlyn's Revenge! Bristowe Plans To Hit Back At Humiliating 'Bachelorette' Editing With Juicy Tell-All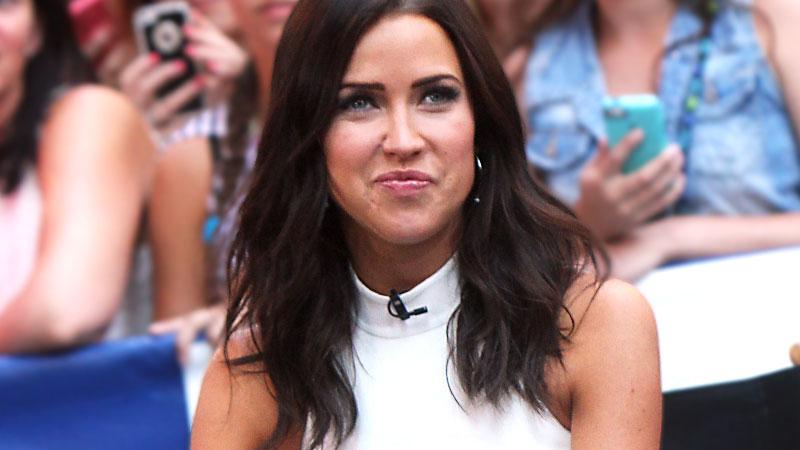 Bachelor Ben Flajnik's ex, Courtney Robertson, was once one of the most controversial characters to come out of the Bachelor/Bachelorette franchise. But the jaded reality star quickly won over public opinion by writing an explosive tell-all, I Didn't Come Here to Make Friends: Confessions of a Reality Show Villain. Now, RadarOnline.com can reveal that Kaitlyn Bristowe is taking a cue from Robertson and planning to tell her side of the story after she was humiliated on air.
Article continues below advertisement
"She almost can't wait to do like a tell-all kind of thing," a source close to Bristowe tells Radar. "She's itching for that."
While Bristowe's revenge won't get put in to action for a while, "she has shown interest in doing something along the lines of a book," the source confirms.
Robertson's book, which she co-wrote with author Dibs Baer, even made its way onto the NY Times Bestseller list! So the insider said Bristowe is intrigued to see if hers could be a success too.
For now, she is brushing the hate off her shoulders, especially that which comes from her ex Nick Viall, who most recently claimed that Bristowe "changed" since getting engaged to Shawn Booth.
"She doesn't really pay any mind to it," the source says. "She already knows that she is the most controversial person and she doesn't care."
In fact, Bristowe has not "connected" with Viall at all since the 'After The Final Rose' special.
Article continues below advertisement
Instead, Bristowe and Booth have decided to take some time away from the spotlight and to better get to know each other.
"They're in Vancouver… at least for the next couple of months," the source says. "They're trying to get settled, meet everyone and enjoy time with their families."
"They're trying to pivot it into a real life together," another insider tells Radar. "They're putting that ahead of anything."
And Bristowe and Booth are happy away from the limelight.
"They're like a really cute couple that just started dating," the source says.
"When there are not teleprompters and cameras on them, they have already forged a completely different and new relationship," the insider adds. "They needed this little break. It's been beneficial to them."
Bristowe's Canadian home offered the couple the perfect escape.
"Vancouver is out of the way of where they were getting obliterated in LA and New York," the source says. "It's a good situation now."