Message To Josh? Deryck Dillard Promotes Christian Sex Seminar Following Brother-In-Law Josh Duggar's Porn & Cheating Confession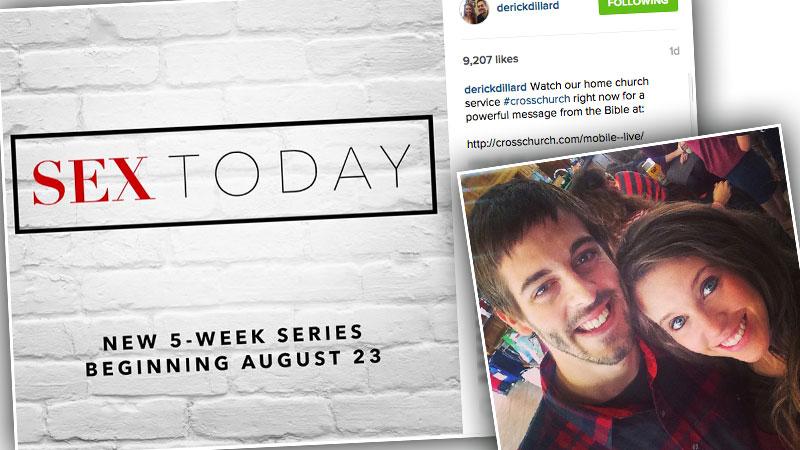 Listen up, Josh!
Just days after Josh Duggar confessed to cheating on his wife Anna and a pornography addiction, the disgraced former 19 Kids And Counting star's brother-in-law, Deryck Dillard, promoted a Christian sex seminar conducted by the famous family's church.
https://instagram.com/p/6u02txmCVY/?taken-by=derickdillard
During the first sermon in Cross Church's five-week series, senior pastor Ronnie Floyd reportedly denounced infidelity, and even allegedly cited hacked website Ashley Madison. (Last week, Gawker revealed that father of four Josh, 27, was a member of the group, which arranges affairs for married men.)
Article continues below advertisement
"Adultery, being sexually or emotionally unfaithful to your spouse, that's wrong," the pastor allegedly said.
"We're in a sexual epidemic of unprecedented proportions in this county."
The Duggars have long been associated with the Cross Church, which has a location in the family's native Springdale, Arkansas.
Josh's sister Jill, 23, and husband Deryck, 26, even got married in the church.
While the Duggar kids have remained mum following their brother and parents' announcement about Josh's sexual sins, long-suffering wife Anna's siblings are speaking out.