He's Back! Retired Jon Stewart Set To Host WWE's SummerSlam – Get The Details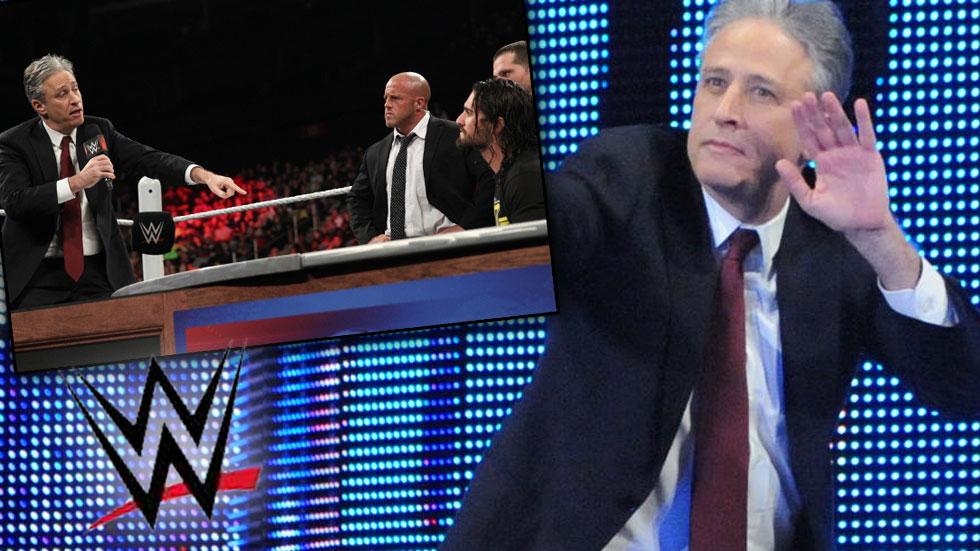 After announcing his retirement from The Daily Show, Jon Stewart couldn't stay away for long. The TV personality is set to host WWE's SummerSlam® on Sunday, August 23 at 7pm ET live on WWE Network.
A longtime fan of the WWE, Stewart appeared earlier this year in an on-going feud with World Heavyweight Champion Seth Rollins.
The 29-year-old later stopped by The Daily Show where he challenged Stewart to return on Monday Night Raw to settle their score.
Article continues below advertisement
Live from Brooklyn, NY, SummerSlam will feature WWE Superstars Undertaker and Brock Lesnar in a rematch of their historic WrestleMania 30 bout.
Sign up for the WWE Network and tune in to see Jon Stewart host SummerSlam® on Sunday, August 23 at 7pm ET.