Inside Bad Dad Joe Giudice's Boozy Jersey Shore Brawl: Gia In Tears!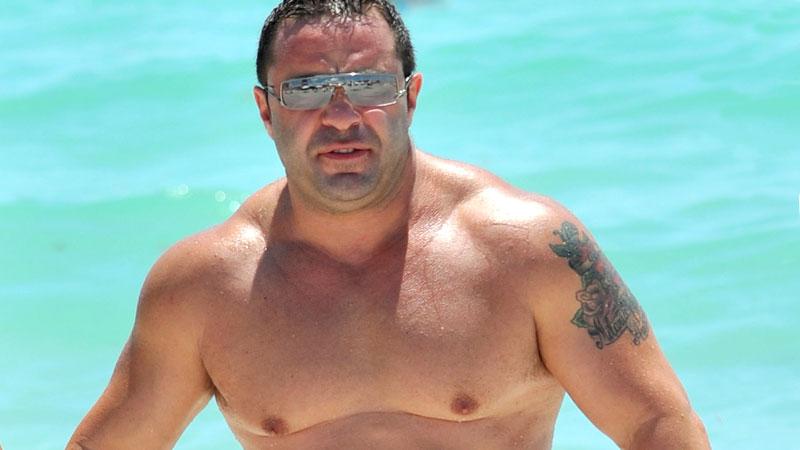 Joe Giudice has been telling friends that he has been playing father of the year while filming an upcoming special for Bravo, but luckily the cameras weren't rolling this weekend when he sparred with a neighbor at their Jersey Shore vacation home! Only RadarOnline.com has all the details of the nasty incident.
"Loud arguing" brought the cops out to the Giudices' New Jersey beach home over the weekend during a spat involving Giudice relatives and neighbors.
Article continues below advertisement
A source told Radar, "There was partying at the house at the Jersey shore, all weekend...It was loud, and Joe didn't really care that it was disrupting the neighborhood. Alcohol was involved, and Joe had been staying up late into the wee hours of the morning drinking."
"Joe has been bragging to friends that he has been acting like a devoted, loving, husband and father while filming the Bravo special," the source said. "The Joe viewers will see on camera is much different than the angry, sullen, womanizing louse he truly is!"
Stafford Township, New Jersey patrol officer Christopher Fritz told that authorities responded to the scene looking to "keep and restore the peace."
"Once everyone was calmed down, we cleared … there was no cause for arrest."
"It was a call made over loud arguing," Fritz said.
Gia Giudice did indeed, "beg cops not to arrest her father," the source confirmed. "Gia was hysterical and had to be calmed down by Joe. With her mom already in prison, the reality of losing Joe really hit her. It's just a lot for a teenager to handle."
The family looks to be barely holding together at the seams as 43-year-old Teresa continues to serve her prison sentence in connection with the couple's fraud conviction last fall.
The Real Housewives of New Jersey's biggest star is due to get out in December, at which point Joe will begin serving a three-year, five-month sentence.
Story developing.