Ex-President Jimmy Carter Optimistic After Doctors Detect Cancer Growth On His Brain –– 'I've Had A Wonderful Life'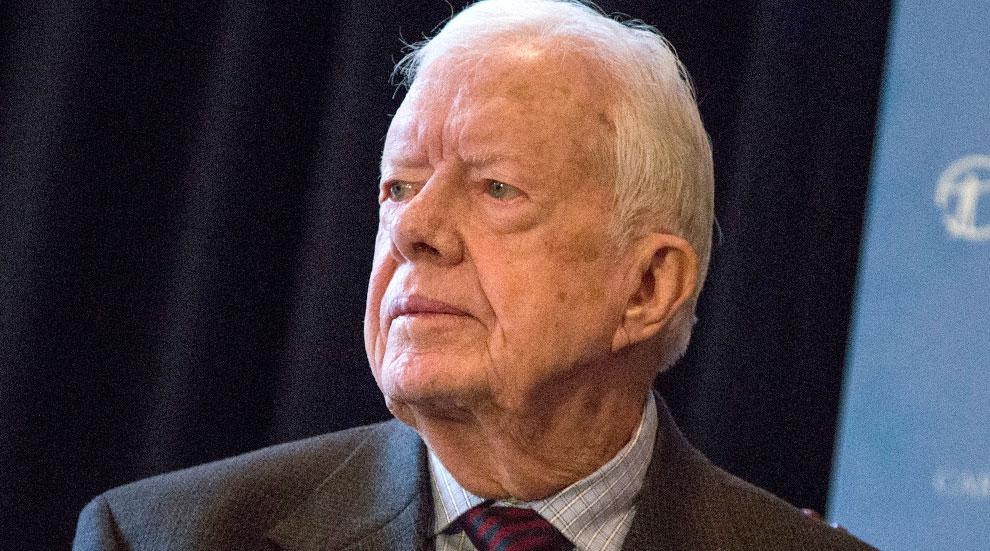 Former President Jimmy Carter said in Atlanta Thursday that he's going to undergo radiation therapy after doctors found that cancer has spread to his brain.
"I get my first radiation treatment for the melanoma in my brain this afternoon," the 90-year-old said, a week after he first told the public about his health crisis.
Carter said that an Aug. 3 operation to remove cancer from his liver was successful, but doctors later told him about the numerous spots that had grown on his brain.
Article continues below advertisement
The 39th president said, "I just thought I had a few weeks left, but I was surprisingly at ease. I've had a wonderful life."
Carter has a family history of cancer, with his father, brother and two sisters all dying from pancreatic cancer. Doctors have found no growths on his pancreas, he said.
Carter said he will be working less at his nonprofit organization, the Carter Center.