Shut Out! Jessa Duggar & Ben Seewald Refuse To Discuss Sex Addict Josh — Reveal Plans For 20 Kids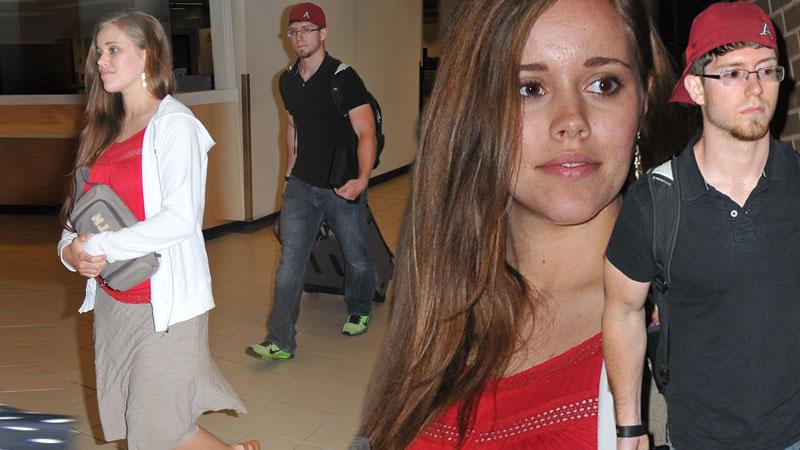 Jessa Duggar and her husband, Ben Seewald, decided to go ahead with a controversial appearance at a Christian event, despite protests from some prospective attendees.
Duggar and Seewald took questions from the crowd at the Southern Women's Show in Charlotte, N.C., on Aug. 29 and talked about everything from the fact that they don't know if they're having a boy or a girl this fall to their plans to adopt a child sometime next year.
Article continues below advertisement
The only topic not discussed? Josh Duggar's recent cheating and sex scandal, which has obliterated his reality family's carefully crafted image and once burgeoning TV empire.
As RadarOnline.com reported, one guest posted her displeasure at the convention's choice of speakers on Facebook. "I would bet that there will be many women coming to your event that have been sexually molested, how do you think they will feel about this girl who minimizes it and has been taught it is her fault," wrote the commenter. "You seriously need to re-think who your paid guests are!"
Despite the split in opinions on the matter, Duggar and Seewald seemed to enjoy talking all about their growing family.
Seewald, 20, and 22-year-old Duggar confessed they won't be picking out any baby clothes — or a name — until their child is born, because they don't want to know if it's a boy or a girl.
As for cravings, Duggar often feels like indulging her desire for smoothies and ice cream.
And the couple even revealed they hope to have as many as 20 kids — but many of them will be adopted. The couple revealed they hope to prepare to welcome children into their home after they complete an adoption class within the next year.
So is more reality TV in the pair's future? It remains to be seen, Seewald said in an interview. "I don't know…if people want to watch us, I don't mind, but I want to live a peacefully quiet life and just serve the Lord and if people find that interesting, then awesome, but I won't seek that out myself," he said.