Another Dead Lion: Jericho, Brother Of Cecil The Lion, Also Killed In Zimbabwe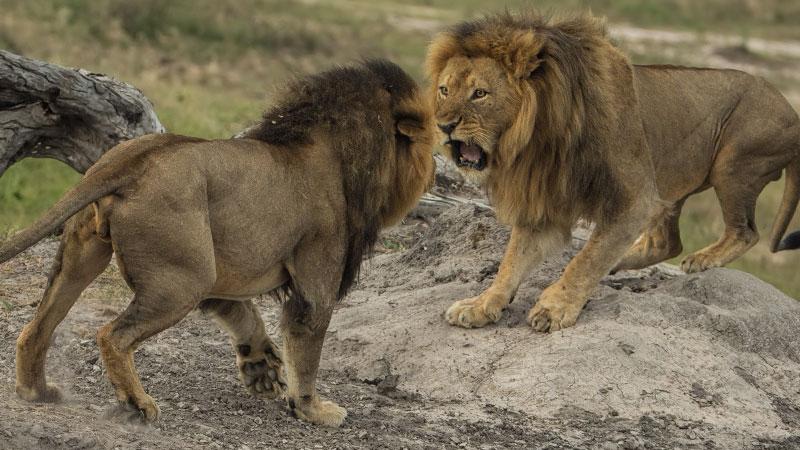 Amid conflicting reports, Jericho, brother of Cecil The Lion, is feared dead Saturday according to Zimbabwean authorities.
Just days after Cecil The Lion was shot and illegally killed by a Minnesota dentist after being lured out of a protected zone, Jericho has met a similar fate according to a statement by authorities. "It is with huge disgust and sadness that we have just been informed that Jericho, Cecil's brother has been killed at 4pm today," the Zimbabwe Conservation Task Force said in a statement, adding, "We are absolutely heart broken."
Article continues below advertisement
According to another breaking report by The Daily Star, a field researcher believes that Jericho is still alive due to alleged activity on his GPS tracking device, though a similar device had been tampered with following the death of Cecil.
The death of Cecil, a majestic lion that had been tracked for years by a group of researchers at Oxford, left people around the world outraged at the senseless killing of a protected animal. Celebrities across the internet, many of whom rarely spoke out on non-trivial issues, posted to social media en mass to voice their disgust, while comedian Jimmy Kimmel broke down in tears on his show as he discussed the lion's death. Meanwhile, this unprecedented show of outrage at the undisputedly tragic death of Cecil The Lion created a new controversy in light of the numerous recent brutal murders of African Americans which have failed to garner similar shows of sadness and outrage. The internet exploded with memes satirically suggesting that African Americans should dress up in lion costumes if they want the public to care about their murders.