Nathan's Side! Jenelle Evans' Ex Claims He 'Didn't Intentionally Provoke Her' In 'Crazy' Fight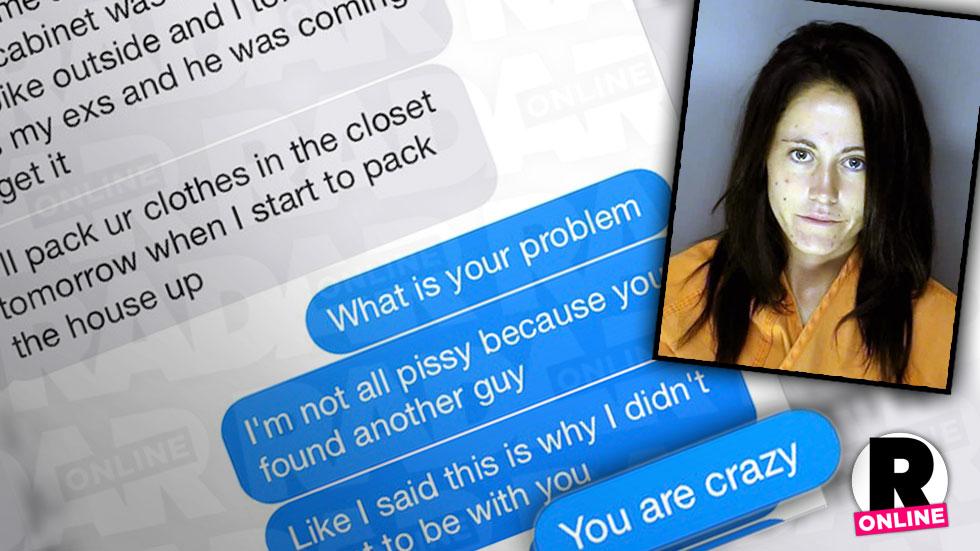 Jenelle Evans was arrested again yesterday after a bitter fight with her ex-fiancé Nathan Griffith and his new girlfriend. She's still behind bars, but Griffith spoke exclusively to RadarOnline.com about what he calls her "crazy" behavior.
Griffith's own arrest was featured on the most recent Teen Mom 2 episode, but it was his new girlfriend that caused the fight with Evans on August 20, 2015, landing her in the slammer again.
Article continues below advertisement
A source close to the MTV star told RadarOnline.com that "he provoked her. He is only trying to make her look bad."
However, Griffith disagrees and told RadarOnline.com: "I wouldn't intentionally provoke her, just saying."
Evans is planning to move out of the home they shared at the end of the month and her friend told RadarOnline.com that she asked Griffith to come and remove his belongings from the house. But when he showed up with new girlfriend Jessica Henry the situation escalated, resulting in the cops being called and her arrest.
Griffith denies that he planned to cause trouble for the mother of his child, son Kaiser, 14 months, and he showed RadarOnline.com the text messages between them where he slammed her for being "pissy" at him for dating a new woman and then wrote "you are crazy."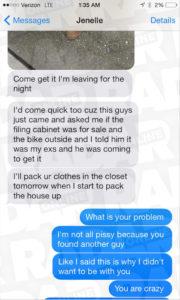 What do you think about Griffith's version of the events? Do you think he set Evans up? Sound off in the comments below.