Sour Grapes? Jared Fogel Files Suit Against Alleged Child Porn Pal Russell Taylor! All The Rotten Details!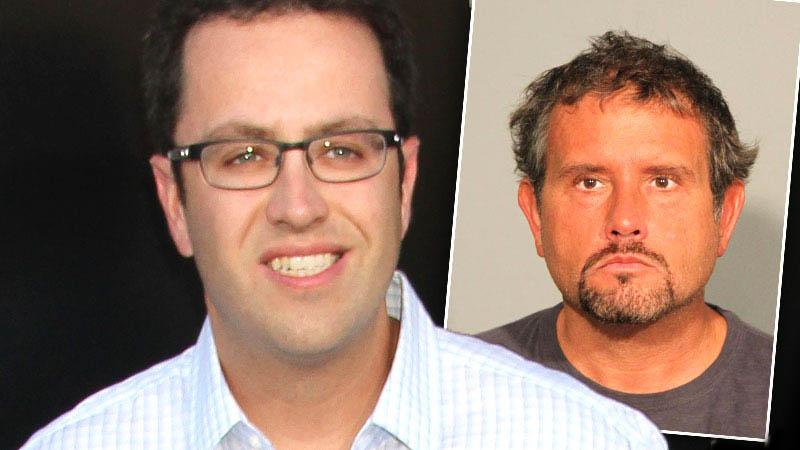 Former Subway spokesperson Jared Fogel has agreed to plead guilty to charges of child pornography and sex with minors, but before he does, he is taking care of a little business, starting with a lawsuit against his former friend and partner in pedophilia, Russell Taylor!
As RadarOnline.com reported, Taylor was arrested back in April on child porn charges. This arrest led to an investigation that ultimately implicated Fogel in child sex as well as under-age pornography. Fogel is due in court in relation to those charges on November 19th, and the punishment could amount to as many as 12 years in prison as well as $1.4 million in restitution to his victims. Now, People reports that he is calling in a loan from his old buddy Taylor.
Article continues below advertisement
According to the suit, Fogel lent Taylor, the former head of his charitable foundation, $191,000 to help him purchase a home -- the same home where Taylor allegedly filmed children showering for Fogel's viewing pleasure. The loan was to be repaid monthly, but no payments have been made since May, leaving an outstanding balance of $184,400. Title to the home has since been transferred to Taylor's wife, whom he had attempted to divorce back in February before changing his mind. The status of their union is still pending in courts, but Taylor's attorney, Brad Banks, insists that he had every right to transfer title to his wife, who is also named in Fogel's suit.
"My client does not believe he was limited in transferring the property to his wife," Banks said. "My understanding is she is the current property owner… He no longer has ownership interest in it."
Fogel's attorney could not be reached for comment.