Subway's Jared Fogle Is The True Target Of Child Porn Investigation: Report –– Learn Details Behind Shocking Search Of His Home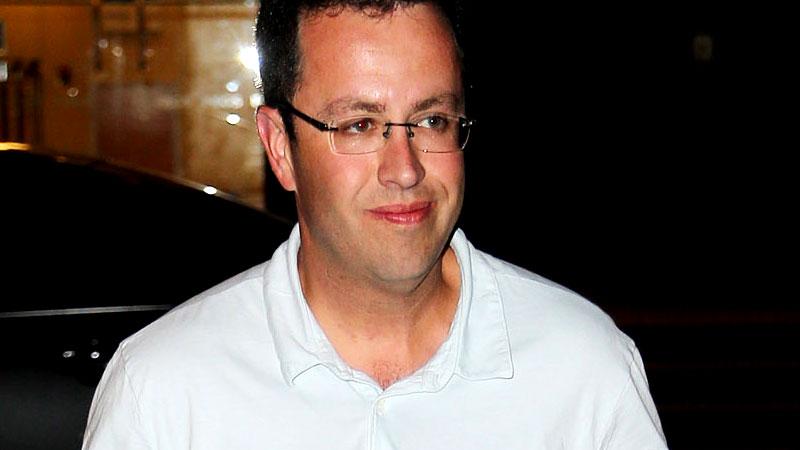 Subway pitchman Jared Fogle is the true target of a new child porn probe, not his former associate, sources tell a crime reporter based near Fogle's Zionsville, Indiana base.
Steve Jefferson, a crime reporter based out of Indianapolis' WTHR, tweeted Tuesday that sources told him that Fogle, 37, has been identified "as the target of investigation," and that "a judge issued a search warrant based on probable cause established by cyber cops."
Article continues below advertisement
Officials at the scene Tuesday did not specify the reasons behind the raid of the celebrity's home. As RadarOnline.com previously reported, federal and state officials raided Fogle's house Tuesday, a move believed to be in connection with the former director of Fogle's childhood obesity foundation, Russell Taylor.
The 43-year-old Taylor was arrested and charged with seven counts of child porn production and a count of possession of child pornography two months ago. Prosecutors at the federal level said that pictures and videos retrieved from Taylor's possession indicated he'd covertly taped minors in sexually-graphic situations at his house.
Fogle, who didn't speak with reporters at the site of the raid Tuesday, claimed in May that he was shocked by Taylor's situation, and was no longer in contact with him.
Watch the video on RadarOnline.com
"Jared has been cooperating, and continues to cooperate, with law enforcement in their investigation of unspecified charges, and looks forward to its conclusion," according to his lawyer, Ron Elberger.
Subway, taking a wait-and-see approach on the damaging scandal, scrubbed all references to the famous weight loss pitchman. The sandwich corporation, based out of Milford, Connecticut, announced they had "mutually agreed to suspend their relationship" with Fogle "due to the current investigation," and that both sides agreed "that this was the appropriate step to take."
Fogle shot to fame in Subway ads in 2000, after he lost 245 pounds as a student at Bloomington's Indiana University on a diet primarily consisting of sandwiches from the restaurant.