Shocking Report: FBI Raids Subway Spokesperson Jared Fogle's Home In Child Pornography Investigation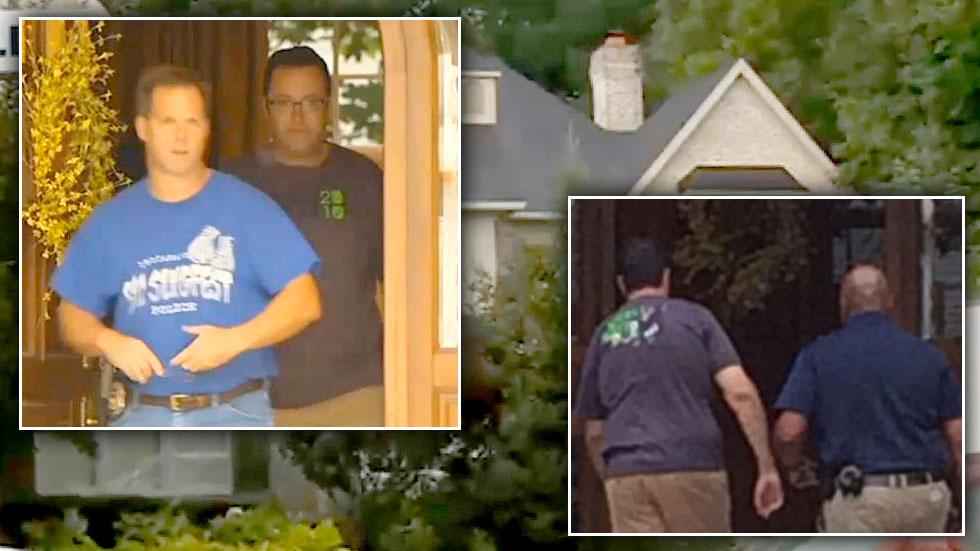 Early Tuesday morning, authorities arrived at the Zionsville, Indiana home of Subway spokesman Jared Fogle and searched the property.
FBI agents and police officers assembled in the 37-year-old's driveway before removing electronics to be analyzed inside a mobile forensics van nearby. Fogle's wife and children were spotted leaving the home shortly after.
The raid comes just two months after Fogle's executive director, Russell Taylor, was arrested for child pornography.
Article continues below advertisement
Watch the Video on RadarOnline:
13 WTHR Indianapolis Taylor was charged with seven counts of production of child pornography and one count of possession in April. One month later, he attempted suicide but failed and reportedly remains on life support. "Shocked" by the charges, the Subway front man cut all ties with Taylor following his arrest.
An official statement from Subway has been released regarding the raid of Fogle's home:
Though Fogle has been detained outside his home, he is not under arrest at this time, as his attorney confirmed: