It's Set! 'Arrow's' Stephen Amell To Face Off With WWE's Stardust As Part Of SummerSlam Tag Team Match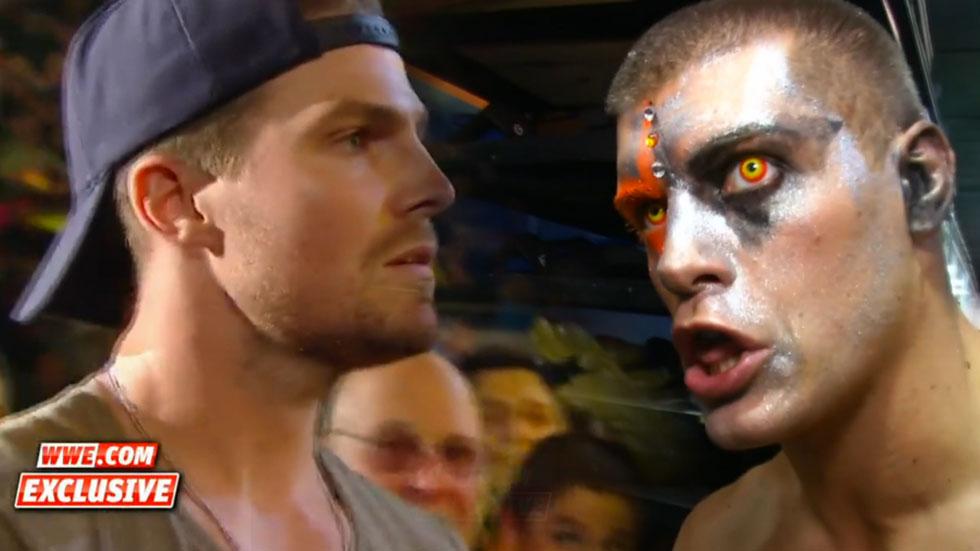 The ongoing feud between Arrow star Stephen Amell and WWE superstar Stardust is set to explode at SummerSlam later this month.
On RAW Monday, the bad blood, spurred by online barbs, exploded when Stardust hit Amell, a special guest on the show seated in the audience, with a cheap shot. The nimble Amell leapt over the barricades, entered the ring and tackled and pounced on Stardust until WWE officials led him away from the ring.
Article continues below advertisement
Watch the video on RadarOnline.com
After a heated discussion with a reluctant Triple H, the match was made: Amell will team with Neville to take on King Wade Barrett and Stardust at one of the year's biggest events.
Watch the video on RadarOnline.com
Amell will join a short list of famous faces, including Maria Menounos, Snooki and Floyd Mayweather, to enter a WWE ring for a match.
SummerSlam airs Aug. 23 at 7/6c live on the WWE Network.