Cooking Up Romance: Giada De Laurentiis Moving On After Divorce -- Her Steamy Public Make-Out!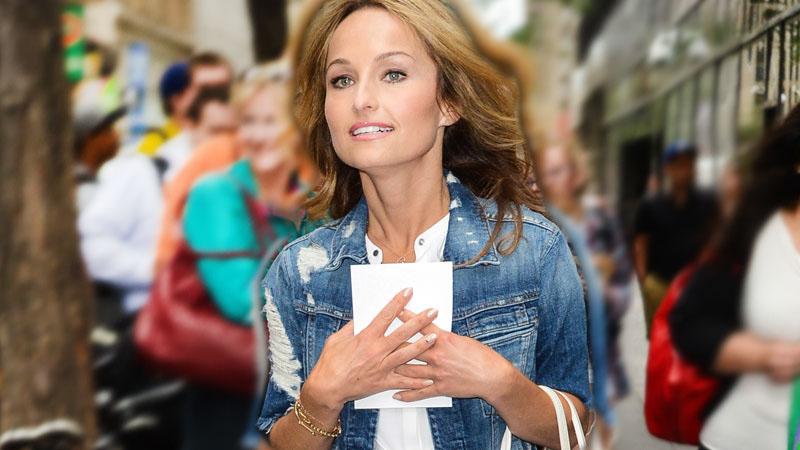 Since her husband filed for divorce back in December, celebrity chef Giada De Laurentiis has been linked to fellow food mogul Bobby Flay, who is also going through a very messy divorce with his actress wife, Stephanie March. But according to an eyewitness, De Laurentiis was out last night at dinner letting another man keep her burners hot!
"Giada was at Nobu tonight with a guy who was not Bobby Flay and she was totally making out with him," the eyewitness said. "I saw them get a drink at the bar and sit outside and they made out the whole time. They were hugging and kissing and all over each other. They were the last people to leave the place."
Article continues below advertisement
Could there be something about fine dining that gets Chef Giada all fired up? As RadarOnline.com reported exclusively, just two months ago Di Laurentiis was spotted holding hands and appearing very cozy with Flay.
However, it now appears that the beauty has moved on to another man. "She was a total smitten kitten about the mystery man," the source revealed. "She was wearing jeans and a cute shirt and he was wearing a blue blazer. He was not much taller than she. Had dark hair," she recalled. "They seemed super in love."
De Laurentiis and her husband, Todd Thompson, were married for twelve years. They have a six year old daughter, Jade, and did not have a prenup. The couple was married before De Laurentiis acquired her estimated $20 million fortune, and she reportedly agreed to pay child support in addition to having shared custody of their daughter.