Shocking Confession: Subway's Jared Fogel Admits To Paying 16 Year Old For Sex -- Disturbing Text Messages!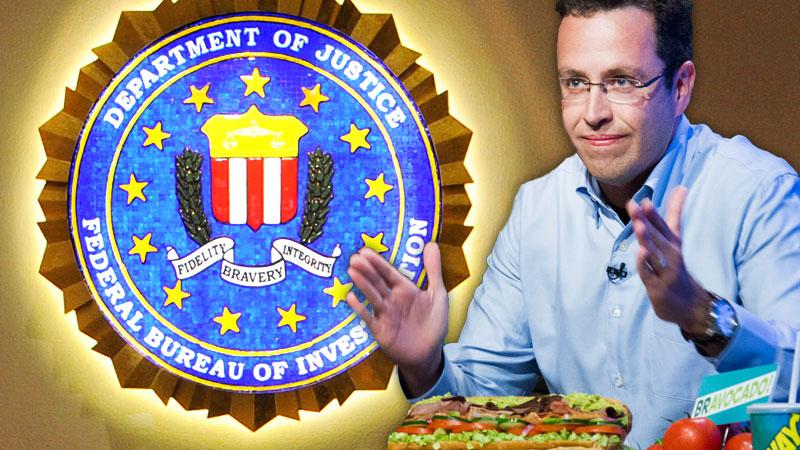 The FBI has issued a subpoena for an affidavit that contains alleged text messages in which Jared Fogel admits to paying for sex with a 16-year-old girl.
According to reports by the Business Insider, the alleged text messages dating back to 2008 were exchanged between former Subway spokesperson Fogel, and a female Subway franchisee. The woman was apparently engaged in a sexual relationship with Fogel, but grew increasingly uneasy with the relationship as Fogel's requests became more shocking.
Article continues below advertisement
Fogel reportedly requested that the woman solicit men for sex on Craigslist so that Fogel could watch, telling her that she could make $500 per session. In other messages, Fogel urged her to get in contact with one of her cousins so that they could arrange a threesome, asking, "Tell me what u think about when u think of the three of us all together???" Fogel had previously showed interest in having threesomes with the woman and underage girls. "How young would you like," he asked. "Would you want to have an adventure like that?"
Months later, when Fogel again requested that the woman solicit men for sex on Craigslist, she responded, "Is this the same website you found that 16 year old girl you that you f*****? ...I still can't believe you only paid $100 for her."
Fogel allegedly responded, "It was amazing!!!!"
The age of consent in Fogel's home state of Indiana is 16, however, prostitution is illegal. Fogel's attorney did not respond to Business Insider's requests for comment.
Article continues below advertisement
The text messages were extracted from the woman's phone to determine whether her communications with Fogel violated her franchisor/franchisee contract. It was determined that there was no contract violation because the restaurant did not consider Fogel a Subway employee. Still, the woman says that she reported her concerns and his shocking messages to multiple levels of Subway corporate management, specifically warning them that he should not be allowed to interact with young women.
When asked about their failure to take action following the woman's complaints, Subway representatives responded, "We have no record of this allegation."
Not So Funny! Arrests, Brawls And Real-Life Scandals Of Top Comedians
During his time as a Subway spokesperson, Fogel would allegedly make frequent visits to middle schools. With one former journalist reportedly complaining that Fogel had made inappropriate remarks about the young girls, including the statement that, "Middle school girls are hot."