Exclusive
Did The Duggars Violate Child Labor Laws? Arkansas Officials Confirm They 'Never Issued Work Permits' To Any Of 19 Kids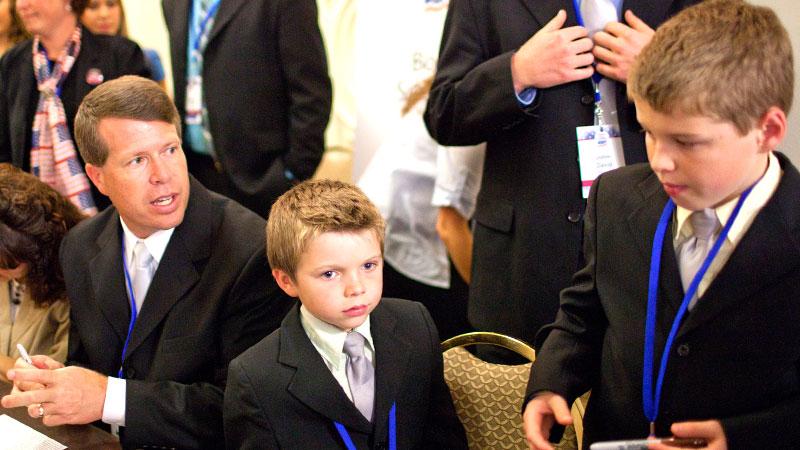 For seven years, the Jim Bob and Michelle Duggar's children worked around-the-clock to film the family's TLC reality show, 19 Kids And Counting.
Many of the kids were just little boys and girls and even babies during production— but according to Arkansas law, children under 14 are forbidden from employment!
"Our office never issued a work permit for any of the children on this show," Denise P. Oxley of the Arkansas Department of Labor tells RadarOnline.com.
Article continues below advertisement
But, Oxley explains, the lack of permits does not necessarily indicate that the Duggars broke the law.
"Just because children were being filmed as part of a reality show, does not mean that they were employees within the meaning of Arkansas' child labor laws and were required to have such a permit," the spokeswoman says. "During the time the show was in production in Arkansas, our office received no complaint upon which an investigation could be based."
Work permit or not, the Duggar kids are now on vacation— indefinitely. Two months after eldest son Josh was accused in a 2006 police report of molesting five minor females, including at least two of his sisters, TLC canceled the series for good.
Josh was also employed as the executive director of conservative lobbying group Family Research Council Action, but he resigned following the sex abuse scandal.