What's The Holdup? The Secret Reason Behind Delay Of Diddy Kettlebell Fight Investigation Revealed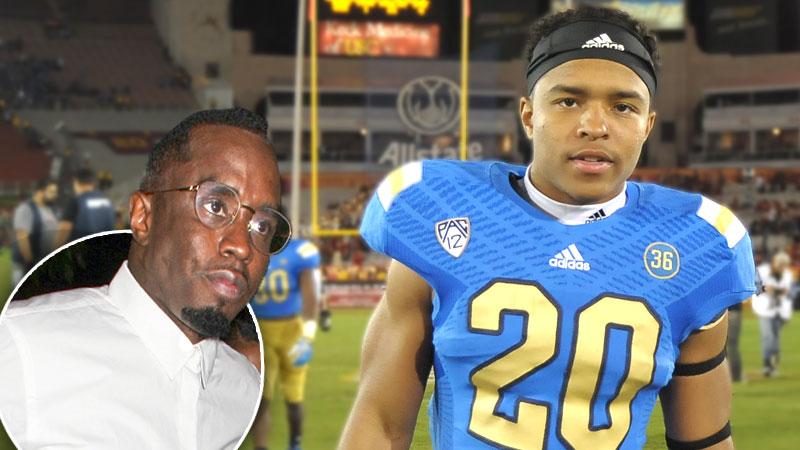 Nearly two months after Diddy allegedly attacked a UCLA football coach with a kettle bell, the investigation into the incident has come to a standstill -- and only RadarOnline.com can reveal why.
According to insiders, the Los Angeles City Attorney's Office has asked UCLA cops for further information about the alleged brawl before making a decision about whether or not the hip hop mogul will be facing any misdemeanor charges.
Article continues below advertisement
Diddy was arrested on the UCLA campus on June 22 after a confrontation with UCLA strength and conditioning Coach Sal Alosi. Alosi had tossed the rapper's son, Justin, out of practice, and a conversation turned violent when Diddy allegedly swung a kettlebell at his adversary.
A law enforcement source told Radar, "Prosecutors kicked the case back to UCLA cops for further information, and clarification on elements of the case. UCLA has been cooperating. It took about a week for UCLA cops to gather the additional information. The findings were sent back to the prosecutors."
"It will now be up to the Los Angeles City Attorney's Office as to whether or not Diddy will be charged, or whether he could face an administrative office hearing," the source explained. "It's a high profile case, so the bosses in downtown Los Angeles will make the final decision."
Meanwhile, former UCLA coach Rick Neuheisel recently said it was "doubtful" Combs would have been put on the team without a famous father.
Article continues below advertisement
"When you're weighing the assets of what a youngster can do for your program, there's no question being Diddy's son had something to do with it for me," Neuheisel, who recruited Combs, said on his SIRIUSXM radio show.
"Justin is a great kid. His problem was his size. He's not big enough to be a dominant player," he said. "Could he be productive? Yes. The fact his father was an influential guy played into my decision to go ahead and offer him."
Neuheisel was fired as the head coach before Justin joined the team, but head Coach Jim Mora, decided to allow him to keep the scholarship.
As for Diddy, the source added, "It could take another few weeks before a final decision is made."