Cecil The Lion's Dentist Killer Paid $127,000 To Former Employee –– Learn Shocking Details In Settlement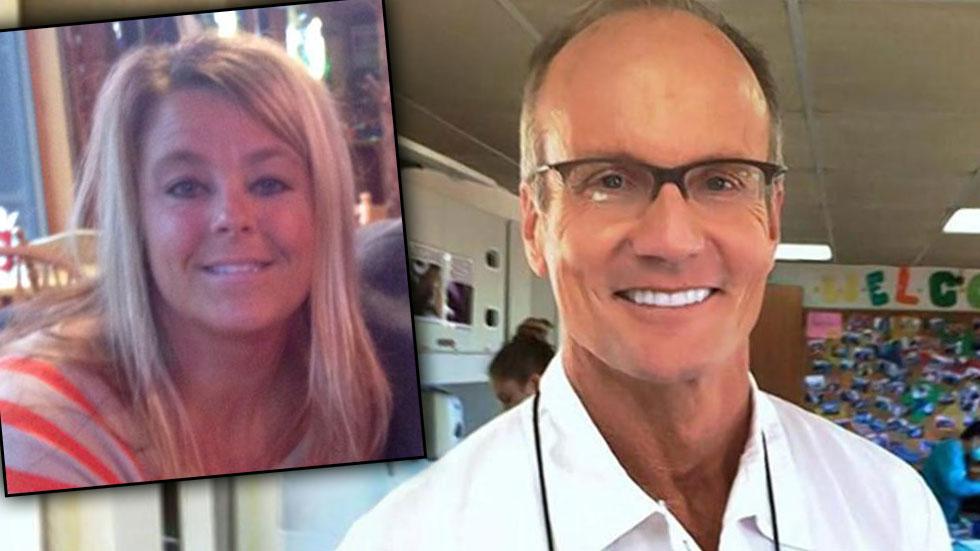 Walter Palmer, the dentist who slaughtered beloved African lion Cecil, was once accused of preying on a beautiful blonde, RadarOnline.com has learned.
RadarOnline.com has hunted down documents revealing that the Minnesota native Palmer, 55, agreed to settle a lurid sexual harassment claim in June 2009.
Palmer's longtime receptionist -- identified as Tammy Brevik, 43 – claimed he tormented her with "verbal comments and physical conduct involving her breasts, buttocks and genitalia," according to records from the Minnesota Board of Dentistry. After Brevik reported her charges to her supervisor, she claimed she was fired by Palmer.
Article continues below advertisement
The married father eventually paid out $127,500 to Brevik, and was also required to undergo "at least three hours" of sexual harassment training.
Palmer -- who has a history of violating U.S. wildlife regulations -- caused an international firestorm in July when he shot, skinned and decapitated the rare African lion in what officials say what an instance of illegal poaching.
He could face an extradition request from Zimbabwe, where the country's environment minister, Oppah Muchinguri, said that the "foreign poacher" must be "made accountable."
Celebrities have ripped Palmer on social media, including Sharon Osbourne, who tweeted, "When he dies, I hope someone mounts his ugly-ass head to the wall."
James Bond legend Roger Moore blasted Palmer's hobby as a "sick perversion," and "Will & Grace" star Debra Messing demanded he be stripped of his U.S. citizenship!
Palmer has stopped seeing patients in the wake of activists marching outside his office with signs saying, "Rot in hell" and other not-so-niceties. In a letter to his roster of clients, Palmer said the controversy "has disrupted our business," and referred his clients to other dentists.