Minnesota Dentist Slammed In Suspected Poaching Death Of 'Cecil The Lion' –– 5 New Developments In Shocking Controversy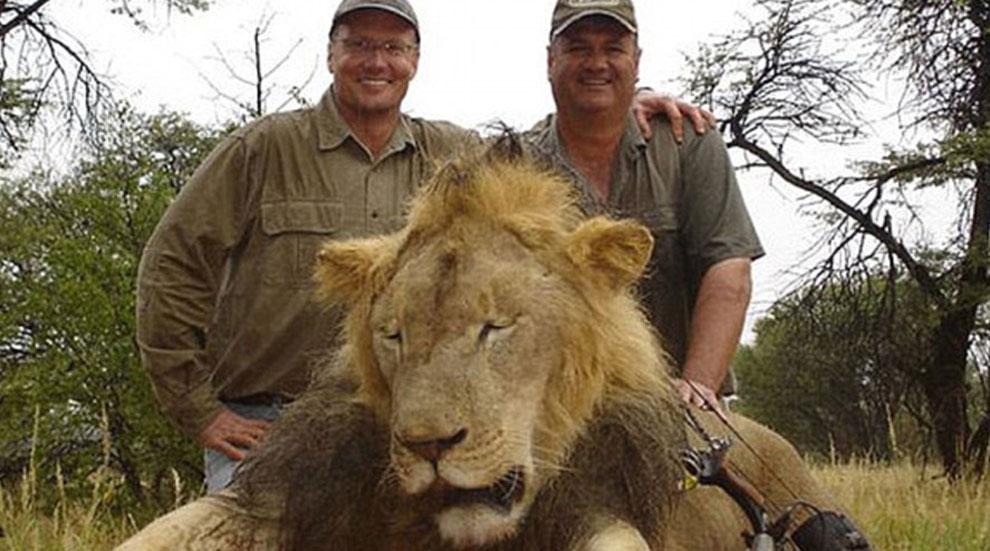 RadarOnline.com has the latest details in the scandal surrounding Walter Palmer, a Minnesota dentist who slaughtered a endangered lion during a trip to Zimbabwe this month.
Investigation Details
Palmer is accused of baiting Cecil from an area that was protected, and shooting him on a July vacation that cost more than $50,000. Local authorities and agencies -- including the Zimbabwe Conservation Task Force and the Safari Operators Association of Zimbabwe -- have said that poaching charges are in the works for Palmer, though the dentist denies receiving any notice of forthcoming charges from officials in the U.S. or Zimbabwe. Rep. Betty McCollum, a Democrat from Palmer's home state of Minnesota, said that both the U.S. Attorney's Office and the U.S. Fish and Wildlife Service should probe the incident to see if any laws were violated. "To bait and kill a threatened animal, like this African lion, for sport cannot be called hunting," she said, "but rather a disgraceful display of callous cruelty."
Article continues below advertisement
Watch the video on RadarOnline.com
Claims Ignorance: Palmer, a 55-year-old Eden Prairie, Minn. native, said that local tour guides who had permits led him to believe that it was legal to shoot the lion. "I had no idea that the lion I took was a known, local favorite, was collared and part of a study until the end of the hunt," he said in a statement. "I deeply regret that my pursuit of an activity I love and practice responsibly and legally resulted in the taking of this lion."
Watch the video on RadarOnline.com
PETA Says Dentist 'Should Be Hanged': People for the Ethical Treatment of Animals president Ingrid Newkirk told RadarOnline.com in a statement that if Palmer "and his guides lured Cecil out of the park with food so as to shoot him on private property, because shooting him in the park would have been illegal, he needs to be extradited, charged, and, preferably, hanged." Newkirk, calling "hunting is … coward's pastime," added that "to hunters like this overblown, over-privileged little man, who lack empathy, understanding, and respect for living creatures, they are merely targets to kill, decapitate, and hang up on a wall as a trophy."
Article continues below advertisement
Watch the video on RadarOnline.com
Past Convictions
In what's sure to fan the flames of the controversy, Palmer is a convicted felon with a past links to the illegal slaughter of animals. In 2008, he entered a guilty plea to lying to U.S. Fish and Wildlife Service officials in regards to the shooting of a black bear in Wisconsin, falsely saying he shot the animal in an area where it was legal to do so. Palmer paid $3,000 in fines, and was on probation for a year, in the wake of the conviction.
Fast Fallout
Palmer faced quick public backlash in the wake of the details going public, as his office's Facebook page was shut down amid a flood of negative remarks about the incident. His Yelp page came under similar siege, with more than 2,500 negative reviews flooding his page, giving his business a rating of 1 out of 5 stars. Protesters left stuffed animals of lions in front of his Minneapolis office, which was closed amid the ongoing outrage.