Stop Bashing Mom! Kim Kardashian Slams Caitlyn Jenner For 'Hurtful' & 'Unfair' Kris Jenner Insults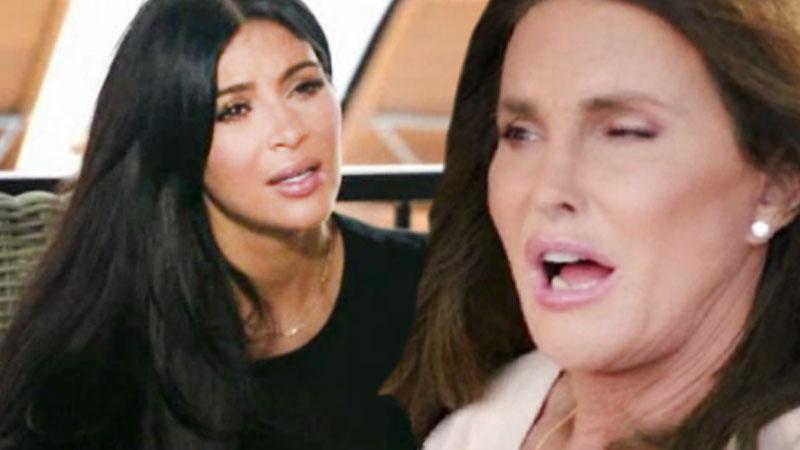 Caitlyn Jenner found freedom when she gave her tell-all interview to Vanity Fair but her "hurtful" and "unfair" comments about Kris Jenner have earned the wrath of her stepdaughter Kim Kardashian.
In the sneak peek for the upcoming episode of I Am Cait, Kim confronts Caitlyn about her Vanity Fair interview, in which she said Kris had been "not very nice" and "mistreated" her.
The 34-year-old, in all black compared to Caitlyn's pretty pink, is defending her mother and her younger sisters as well.
Article continues below advertisement
"I read the Vanity Fair as well, and I think there are some things that you said that you might not realize are hurtful," she says, while Caitlyn listens to her with a disapproving look on her face.
"You said Kendall and Kylie Jenner were a distraction, and so when they read that, they're gonna think—I don't think they'll quite understand that."
Kardashian then repeats what Caitlyn said about her mom and tells her the statement was "the most unfair thing in the world to say."
In her own defense, Caitlyn says "I don't look at it that way," but Kardashian explains, "You don't look at it that way but my mom does."
Not backing down, Caitlyn tells the camera that she doesn't regret the interview.
"It was an honest article and sometimes when you're honest it can be upsetting to people," she insists. "The Vanity Fair article was very interesting for me to do because it was the first time I ever really had the opportunity to be absolutely truthful with a reporter about every aspect of my life."
I Am Cait airs on E! Sunday at 8pm.
Do you think Kim is right to tell Caitlyn that she was hurtful? Sound off in comments below.