Busta Rhymes Arrested After Throwing Strawberry Protein Drink At Gym Worker's Head, Police Say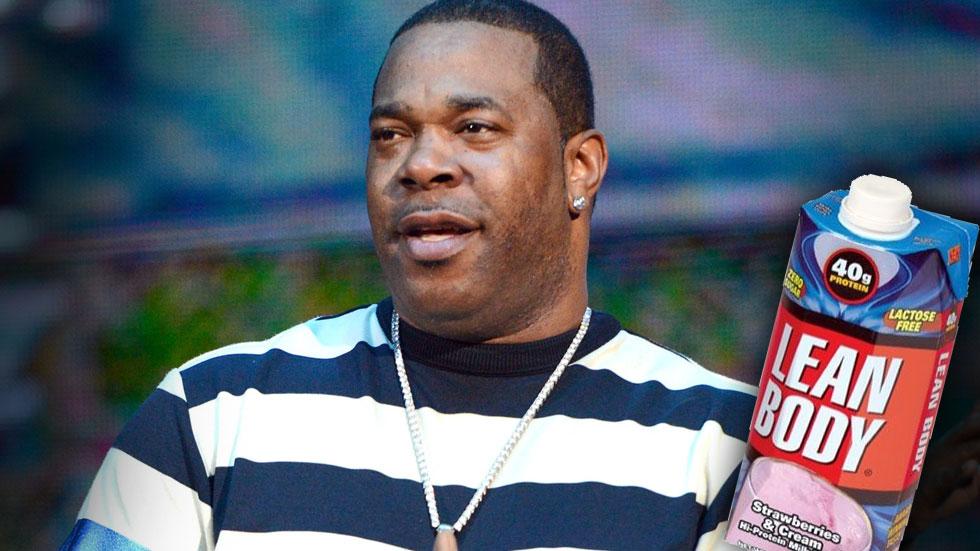 Busta Rhymes was arrested in connection with assault Wednesday, after the 43-year-old rapper allegedly threw a protein drink at a worker in Manhattan's Steel Gym, police said.
The "Break Ya Neck" rapper, whose real name is Trevor Tahiem Smith Jr., was charged with second-degree assault after officials said he hit the worker in the head with a 17-ounce strawberry drink in a cardboard box.
Eyewitness Sean Aird told the NY Daily News that "things got heated" between the two, and "Busta splashed water on him and the employee threw water back," at which point "Busta's security got between them."
Article continues below advertisement
The employee "kept changing his story" about the skirmish to the police, according to Aird, a Brooklyn-based bodybuilder.
Rhymes "was provoked -- Busta never had any physical contact with him whatsoever," Aird added.
The "Gimme Some More" rapper and the worker, sources told the paper, had issues with one another in the past, and the feud escalated Tuesday when the worker refused to let Rhymes bring a cameraman inside the facility to film his exercise regimen. The rivalry exploded after the worker tried to tell the "Dangerous" rapper to leave the gym Wednesday.