Pat Houston Slammed For Asking For Bobbi Kristina Donations -- Where Will The Money Go?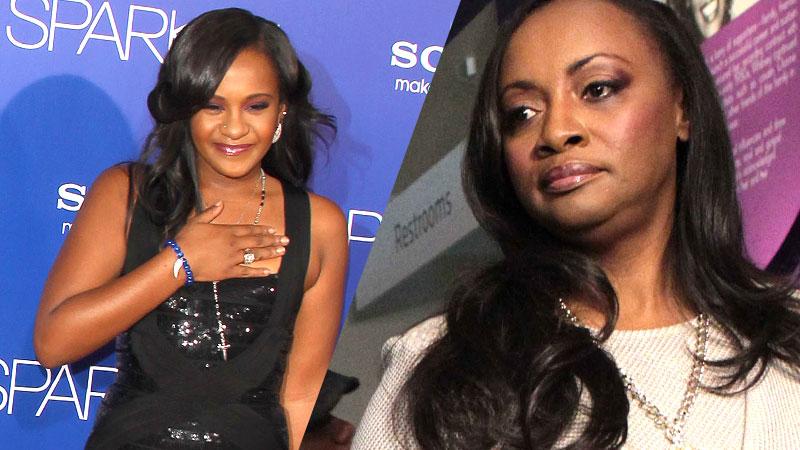 The Brown and Houston families are at war in the wake of Bobbi Kristina Brown's death! In the latest round, Leolah Brown has accused Pat Houston of cashing in on the tragedy by asking that fans and family member make memorial donations to her charity. And while the charity does exist, RadarOnline.com has learned that Pat has not filed tax returns in recent years revealing where the money goes.
Leolah, Bobby Brown's sister, spoke out in a Facebook post last week after it was revealed that Pat had asked that in lieu of flowers, donations be made to her Marion P. Foundation.
Article continues below advertisement
Angry Leolah wrote, "The Brown family has just learned that Marion Patricia Houston, AKA: Pat Houston, is asking for the public to send money to her foundation (The Marion P Foundation) on behalf of my niece Bobbi Kristina."
"PLEASE DO NOT SEND ONE RED CENT! As she has not even sat down & spoken to my brother Bobby, who is Bobbi Kristina's father, about this. This is part of the proof that her intentions are very ill. This is nothing more than another scheme of Pat Houston, to try to get money put into her account for her personal gain," she continued. "There is much evil hidden behind this foundation."
And while there is no indication Pat's intentions are anything but good, RadarOnline.com can reveal that the Marion P. Foundation has not publicly filed complete tax returns in recent years because according to the IRS, it makes less than $50,000 per year.
The Marion P. Foundation states its mission is to "reach our youth through positive events and activities as well as build lasting relationships with them that will strengthen our community and future generations."
Article continues below advertisement
But Leolah begged the public to "PLEASE keep your money in your pockets and give absolutely NOTHING to the Marion P foundation."
The foundation also raises money by selling Marion P. candles, "inspired by Whitney Houston." The least expensive candle is $65.00. A percentage of the proceeds will "benefit Teen Summit, a program developed by Patricia Houston to help rebuild, restore and repair the lives of undeserved youths," their website states.
Bobbi Kristina was buried in New Jersey on Monday, August 3.