Shots Fired! Bethenny Frankel Calls Ramona Singer A 'Dress Thief' Following Shocking Cheating Rumor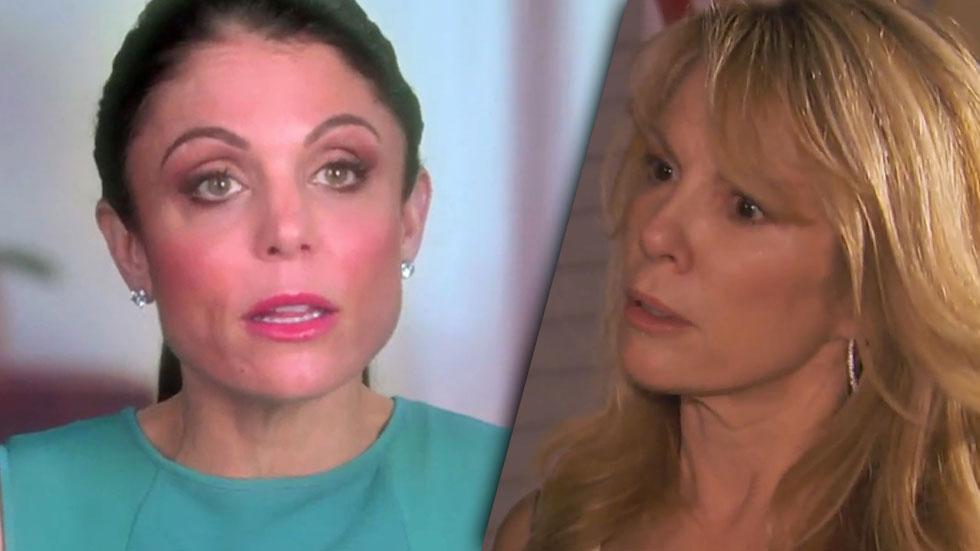 Bethenny Frankel and Ramona Singer seem to be transitioning from friends to frenemies, as the Skinnygirl calls the wine maven a "thief" in a sizzling new Bravo blog.
The jab was in response to a controversial remark Singer, 58, made on the Real Housewives of New York, telling castmate Heather Thomson that Frankel cheated on her first husband, Peter Sussman. (Frankel confronted Singer about her loose-lipped ways at Sonja Morgan's fashion show, saying it was "desperate," "nasty" and "selfish" for her to make the embarrassing accusation in the first place.)
Article continues below advertisement
In her blog, Frankel joked, "I do my best work at fashion shows" saying how she "called Ramona out for calling me a cheater during a relationship 20 years ago."
The 44-year-old Frankel, who claims that Singer never returned a pair of dresses she borrowed, brought up the lavish loan into her blog, writing that "it's kind of ironic when a dress thief tells you you're a cheater."
She vowed that "there will be more on this," previewing what could be one of the most explosive feuds in the history of the show.
MORE ON:
Real Housewives of New York
"I keep telling Ramona that we're gonna do a spinoff in which I have the unenviable choice and decision of whether to kill her or commit her," Frankel joked. (We think!)
On a positive note, Frankel was very pleased with the Morgan's couture showcase, saying that she "loved the fashion show" her castmate put on.
"It was entertaining, and I was proud of Sonja," she said.
The Real Housewives of New York airs Tuesdays at 9/8c on Bravo.