Bethenny On The War Path! Frankel Rips The Countess At 'RHONY' Reunion With Nastiest Insult Yet –– Plus Who Else She Bashes REVEALED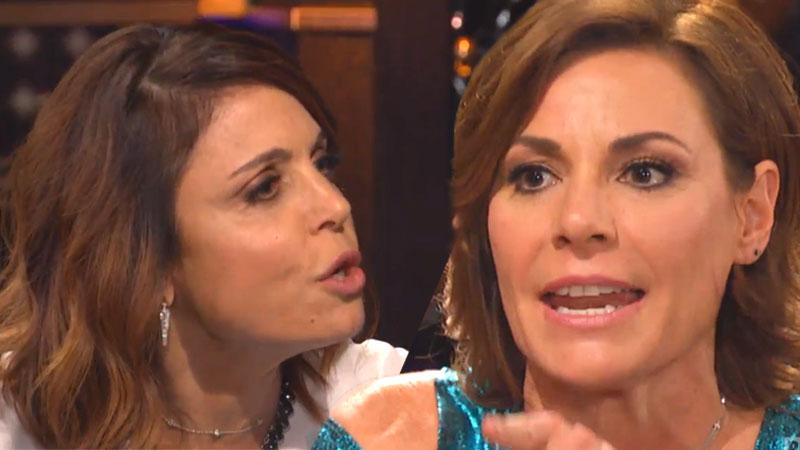 Bethenny Frankel warned viewers that the B would be back for Season 7 Real Housewives of New York City, and in a preview for part two, the 44-year-old reality star lives up to her promise with a nasty attack on her costars!
Her first victim: Countess LuAnn de Lesseps.
The drama begins with de Lesseps again defending herself against the women's claims that she slept with a married man during their group trip to the Turks and Caicos.
Article continues below advertisement
"When I left the gentleman, he was literally taking me to the lady's room," she explains.
But Frankel seizes the moment and implies that de Lesseps isn't as pure as she claims to be.
"LuAnn does her best work in the restroom," Frankel tells the group.
Then in a different scene, de Lesseps is again yelling at Carole Radziwill and Heather Thomson for storming into her room during the trip, trying to catch her with a man.
MORE ON:
Real Housewives New York City
"The problem is you offended me and you don't get it," de Lesseps tells her enemies.
Frankel jumps in to defend Radziwill and Thomson and shouts, "None of that happened. We're just making shit up."
And then for what feels like the 100th time this season, Frankel flips out and screams at Ramona Singer for stealing one of her dresses after the Life on the Ramona Coaster author asks what makes the piece of clothing so important.
"It's my dress," Frankel yells. "It doesn't belong to you! Don't do this to yourself!"
And it's not as if Singer doesn't have enough drama to deal with as she has to explain to host Andy Cohen what it's like to be divorcing her husband Mario Singer.
"It's the worst feeling in he world," she admits.
To find out how all the fighting plays out, tune into part two of the reunion on Tuesday at 8:00 PM EST on Bravo.