Another Injury? Jimmy Fallon Chips Tooth While Opening Medicine Tube For Injured Finger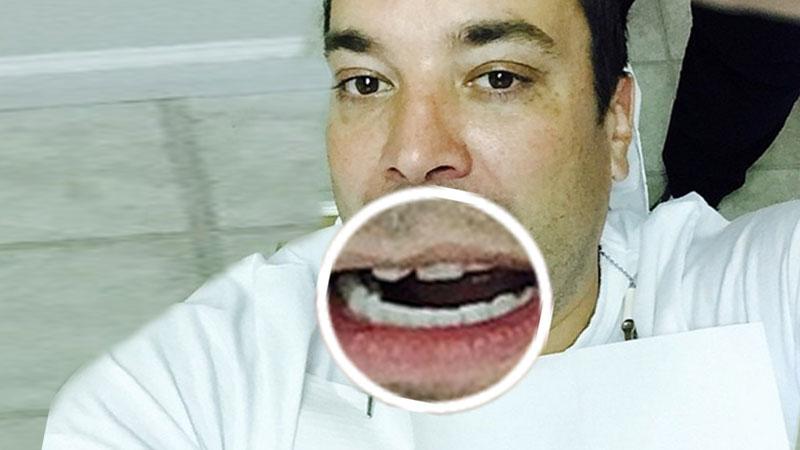 Comedian Jimmy Fallon is known for making crowds roar with laughter with his silly hijinks on The Tonight Show, but this summer, the SNL alum has turned those giggles into gasps as he reveals one shocking injury after another!
On Friday, Fallon posted an open-mouthed Instagram photo of himself sitting in a dentist's chair. "Chipped front tooth trying to open tube of scar tissue repair gel for recovering finger injury," the star wrote in the caption. "Thank you Dr. Jobe DDS! #BestSummerEver Brand new Tonight Show tonight!"
Article continues below advertisement
In late June, Fallon had to be hospitalized after almost severing his ring finger in a bizarre kitchen accident. Although the doctors were able to save the comedian's finger, the injury kept him away from the Tonight Show for two weeks as he recovered from the excruciating mishap.
Between his Thursday night kitchen accident in June, and his emergency dentist visit Friday, could there be something about Fallon's Thursday nights that keeps landing him in trouble on Friday mornings?!