Starting More Trouble? Aaron Hernandez Reportedly Involved In Prison Fight – Get The Details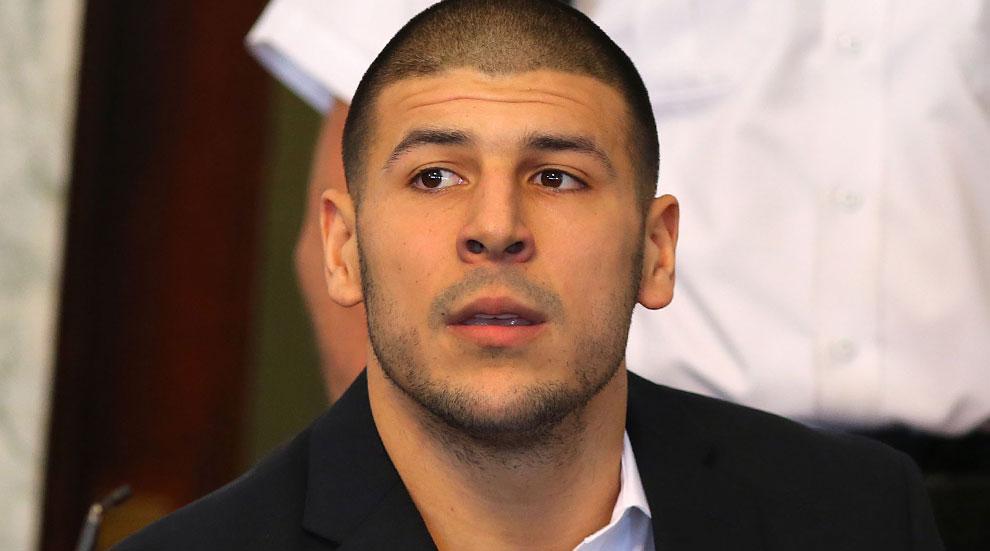 Aaron Hernandez just can't catch a break.
The 25-year-old, serving a life sentence for murder, was reportedly involved in a prison fight that broke out on Thursday with another inmate, WHDH-TV first reported.
But this isn't Hernandez's first reported altercation from behind bars.
In May, the former football player agreed to act as a lookout for an inmate who went into the cell of another prisoner without his permission. The two men ended up duking it out in what was, an inside source claims, a gang-related incident.
Article continues below advertisement
The professional athlete was convicted of first-degree murder in April, 2015, in the death of semi-pro football player Odin Lloyd. Lloyd – dating Hernandez's fiancée's sister at the time –was gunned down June 17, 2013 in a North Attleborough, Mass. industrial park.
The other two men accused in the killing, Carlos Ortiz and Ernest Wallace, continue to await trial.
As for the latest report on Hernandez, word has not been released as to the nature of the alleged fight.