Hits Just Keep Coming — Aaron Hernandez Involved In Gang-Related Jailhouse Brawl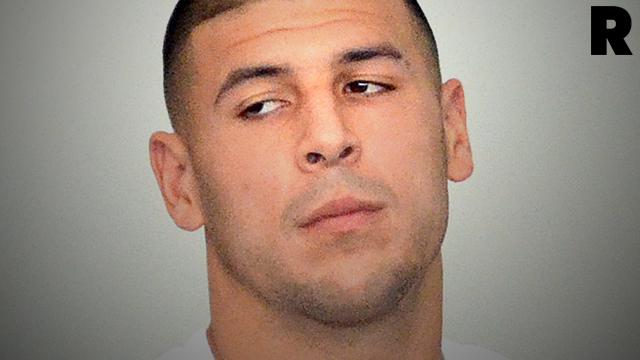 Aaron Hernandez has only served a little over a month of his life sentence, but he's already gotten into some serious trouble after he was involved in a prison fight at the Souza-Baranowski Correctional Center in Shirley, Massachusetts, on Monday.
Citing a law enforcement source with knowledge of the incident, CNN reports that 25-year-old Hernandez agreed to act as a lookout for an inmate who went into the cell of another prisoner without his permission. The two men ended up duking it out in what the source claims was a gang-related incident.
Article continues below advertisement
Hernandez was disciplined for his role in the altercation, and he was reportedly placed in a special management section.
Massachusetts Department of Correction spokesman Christopher Fallon, declined to comment on the situation, citing prison policy.
The former professional football player's week could go from bad to worse since on Thursday a judge may schedule the date for Hernandez's double-murder trial.
Hernandez is already serving life in prison without the possibility of parole after a jury found him guilty in the coldblooded 2013 shooting death of Odin Lloyd.