Kathie Lee Gifford Discusses Coming 'To Grips' With Good Pal Caitlyn Jenner's Transition: 'I Never Saw It Coming'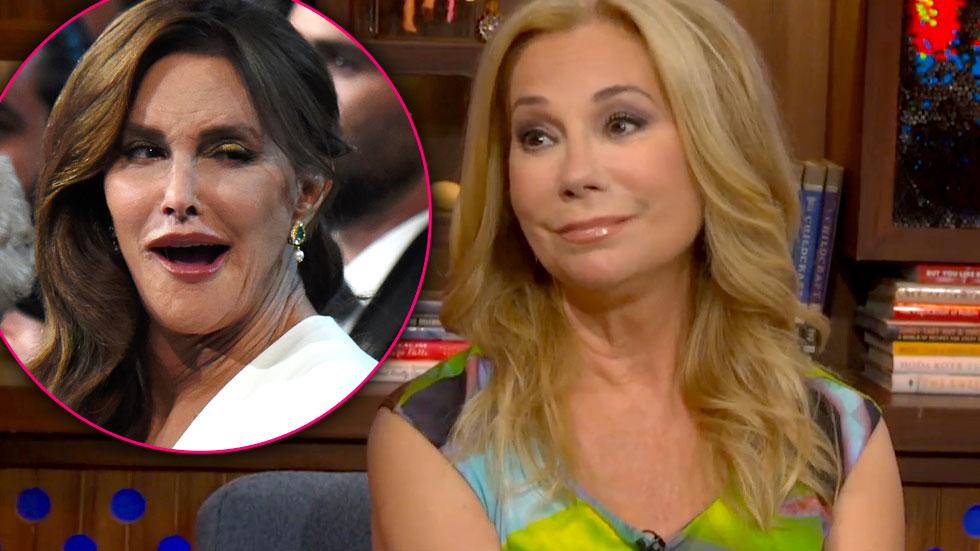 On Andy Cohen's Watch What Happens Live, Kathie Lee Gifford, godmother to Kylie and Kendall Jenner, admits that Caitlyn Jenner's transition has been hard to get used to.
Mentioning the ESPYs, Cohen asks Gifford if she's met Caitlyn, or at the very least spoken on the phone.
"I have spoken to her on the phone," Gifford confirms.
"Was it like talking to a different person?" Cohen asks.
"Yes. It was weird because it was Bruce's voice but it was coming out of Caitlyn's mouth," she says.
Article continues below advertisement
"I never saw that coming at all, not in 35 years," she continues. "We went around the world together as families, Frank and I are godparents to Kylie and Kendall."
Watch the Video on RadarOnline:
In a comical moment, Gifford jokes: "I don't have gay-dar, so I certainly don't have transgender-dar. People are people to me."
Fellow guest Hoda Kotb lets out a laugh at Gifford's quip.
Then, mentioning sentiments ex-wife Kris Jenner shared publicly on the matter, Gifford confesses, "It all just feels like a lie to me. It's a lot for people to digest and they're trying to be loving."
But that doesn't mean Gifford is about to abandon her longtime friend. The TV host shares that she simply needs to get used to the idea of Jenner as a woman.
"You've gotta come to grips with it somehow," she concludes to Cohen.
Meanwhile, Jenner delivered a moving speech during the ESPYs, admitting that her "transition has been harder on me than anything I can imagine" and she'd "do whatever I can to reshape the landscape of how transgender people are viewed and treated."