Exclusive
Pay Up! Judge Orders Tyga To Pay Off His Sex Crimes Accuser — What Does Kylie Think?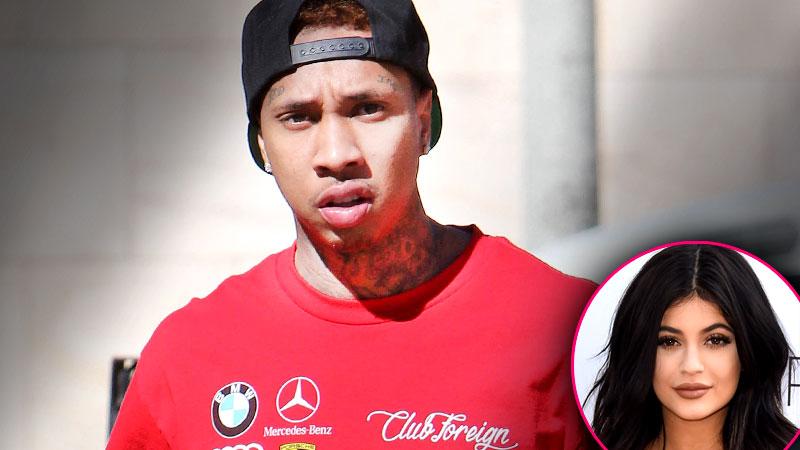 Kylie Jenner's eighteenth birthday is just weeks away, but before the big day on August 10, her boyfriend Tyga will have to splash out cash on another woman! RadarOnline.com has learned that a judge just ordered the rapper to make a hefty payment to a woman who previously accused him of sexual battery.
As Radar reported, model Allison Brown previously sued Tyga and related defendants for claiming he "coerced young and impressionable under-age women to pose nude" at the L.A. video shoot for his song, "Make It Nasty." In January, 2015, Tyga signed a settlement agreeing to pay her $50,000 in exchange for Brown dropping her claims. But while he paid half of that by early February, Brown claims she still hasn't received the whole sum, and took him back to court June 29.
Article continues below advertisement
According to a court insider, on Monday, Judge Debra Katz Weintraub granted a motion to enforce the parties' settlement. However, Brown won't be receiving the full $25,000 she claimed she was owed. Said the insider, "The payment was reduced," but full terms have not yet been released.
In her initial complaint, Brown claimed she was "invited to the location of a music video — a large mansion in the Hollywood Hills — where she, and a group of similarly situated women were served unlimited amounts of alcohol…"
"After hours of being encouraged to drink (without verification of the victim's age) the victim is summoned to the room where the scene is filmed. After one or two takes, the director and the crew members (I.e. Camera operators) encourage the victim to remove her clothing. Still under the influence of alcohol, the victim is successfully pressured to remove her clothing contingent on the promise that her intimate areas (I.e., nipples) will be 'edited out,'" the complaint states.
Article continues below advertisement
"Defendant Tyga, shirtless, was the centerpiece of the scene, where girls were asked to dance in a sexually suggestive manner on and around him while Tyga's song 'Make It Nasty' was played as background music and Ms. Brown was told to dance with the music," according to the complaint.
Brown sought damages against "Young Money Entertainment, LLC; Michael Ray Nguyen-Stevenson aka 'Tyga'; Cash Money Records, Inc. and Tyga Music LLC" for "sexual battery, misappropriation of likeness, invasion of privacy, fraud and deceit, negligent misrepresentation, unfair business practices, intentional infliction of emotional distress."
For the latest from the hearing stay with Radar.