Teresa Giudice In Bombshell Legal Battle With Former Attorney –– 'RHONJ' Star & Ex-Lawyer Trade Shocking Accusations Over New Suit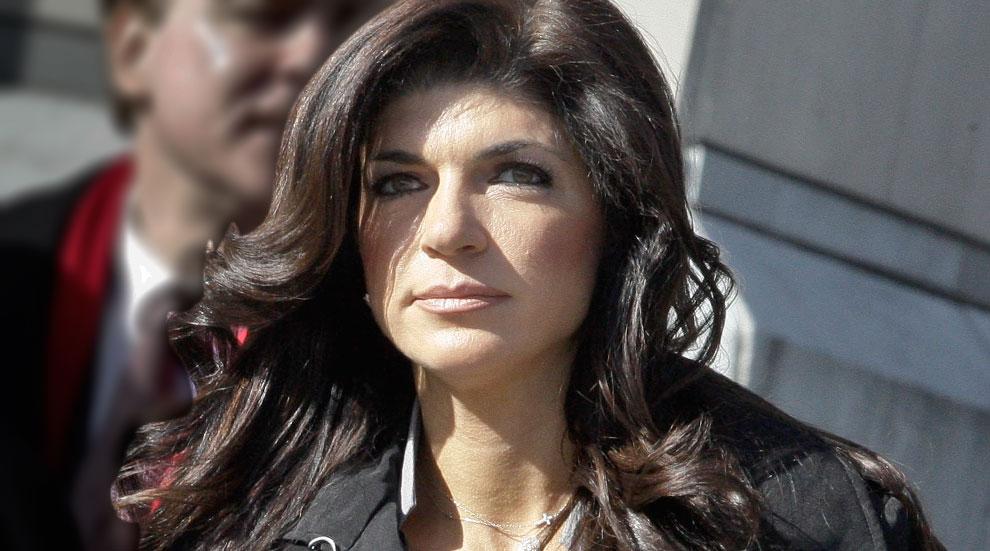 Teresa Giudice's ex-bankruptcy lawyer "is the reason why she is incarcerated," her new attorney said, as the reality star has filed a lawsuit against her former representation.
The Real Housewives of New Jersey star, in court papers, said that her ex-lawyer James Kridel was guilty of breach of contract, breach of fiduciary duty and legal malpractice in his handling of her bankruptcy case six years ago.
Article continues below advertisement
Giudice's malpractice lawyer Carlos Cuevas filed the suit Tuesday in superior court in Morris County, New Jersey, as he said in court docs that it's meant to "vindicate Giudice's legal rights, her good name and reputation.
"Ms. Giudice looks forward to her day in court ... she has suffered significant monetary damages because of ... Kridel's negligence."
In the suit, Cuevas accused Kridel of making "material errors" in his legal docs for Giudice's case -- not listing her job, income, and various auto and property assets, among other claims -- before letting her sign them "under penalty of perjury that the documents were accurate."
Cuevas said that because of Kridel's handling of the Giudice case, she "is now in a federal penitentiary and now a felon," stripped of the ability to "restore her freedom, her good name, her lost professional opportunities, or her agonizing, extended absence from her husband and children's daily lives."
Kridel, who served as counsel to the table-flipping Bravolebrity beginning in 2009, fired back at his former client's claims to People.
Article continues below advertisement
He said that Giudice "went to jail because she committed crimes" -- by her own admission.
"She had about 2.5 hours of testimony before she went to jail where she took full responsibility for the crimes."
Giudice's own actions are why she's wearing an orange jumpsuit these days, according to Kridel.
"I have read the transcript and the judge made it very clear that she had originally decided not to send her to jail," he told the magazine, "but because she had falsified her assets before the sentencing she decided to send her to jail.
"She was chastised by the judge well after I represented her."
Giudice's flashiness on the Bravo reality show -- "showing off her huge mansion and the jewelry she wears and the cash she spends" -- didn't help matters, Kridel said.
"That's what occurred on TV. Prosecutors watch TV and they draw their own conclusions," he added. "She wasn't sent to jail for anything that occurred as a consequence of her coming to this office. She went to jail for things she did herself."
He continued, "She admitted under oath that she took full responsibility for these crimes; I guess now she wants to say that she didn't commit them, somebody else did."
In late December, the 43-year-old is due to conclude her 15-month sentence at the Federal Correction institution in Danbury, Conn., at which point she will wrap up the sentence on home arrest.