Rihanna Strips Down & Gets Bloody In Shocking New Music Video – Watch It Here!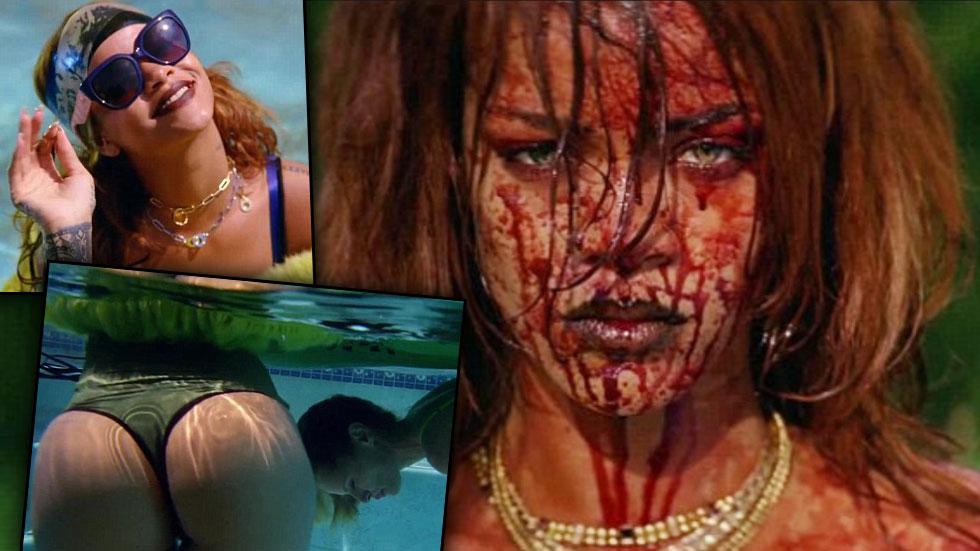 Just when you thought Rihanna couldn't get any more shocking, she goes and shocks you again!
Just yesterday the 27-year-old was spotted wearing a nipple-baring tank top, but that was nothing compared to her latest release.
The singer dropped a music video for hit-single "Bitch Better Have My Money" at midnight on Thursday, July 2, and shocked the world with a 7-minute piece of violence, gore, nudity and kidnapping.
Article continues below advertisement
Just before the video released, Rihanna revealed that she was also the mastermind behind the gruesome horror concept.
"Ya girl got director skillz!!!" she said on Twitter. "The concept for this piece came to me 8 months ago!!!"
Ready to be rocked? Watch the NSFW video right here!
Watch the Video on RadarOnline:
Do you think Rihanna went to far with this one? Let us know in the comments below!