Exclusive
Hidden Past: New O.C. Housewife Meghan Edmonds' Secret Divorce EXPOSED – Read The Court Documents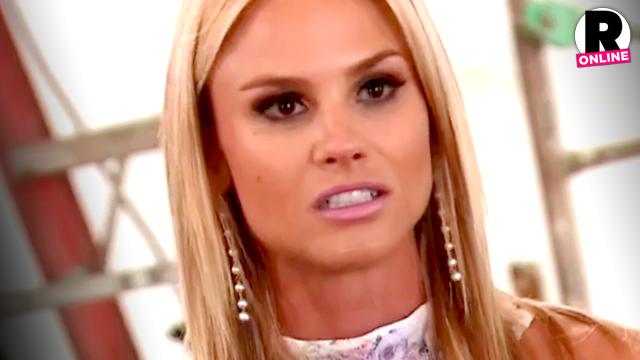 Newest Real Housewives of Orange County cast member Meghan King Edmonds has a secret – she's already married and divorced before!
According to an insider, the 30-year-old wife of former pro baseball player Jim Edmonds, 44, and newest mean girl on the Bravo hit show doesn't like to disclose to a lot of people that she's been divorced.
"She has no problem talking on camera or to anyone for that matter about her current husband Jim's, failed marriages but she shy's away from talking about her own," said the pal.
Article continues below advertisement
The leggy blonde beauty from St. Louis reportedly married a young attorney named Brad McDill shortly after she graduated from University of Mississippi in 2007.
According to court documents exclusively obtained by RadarOnline, Edmonds married her beau in July 2007 and separated on October 14, 2011, citing irreconcilable differences as the reason for their separation.
Their divorce was finalized on November 30, 2011. Edmonds had her maiden name restored to Meghan O'Toole King.
MORE ON:
Real Housewives of Orange County
She also received a 2004 Nissan Murano, monies from a joint checking account and her personal possessions. Meanwhile Brad walked away with a 2005 Ford F-150, his own banking accounts and his work bonus from his current employer in 2011. The couple also split the proceeds from the sale of their home, which was valued at $225K.
Meghan and current husband Jim met through mutual friends and married in October 2014. Though she doesn't have any kids of her own, Meghan is a step-mom to Jim's four kids from two previous wives.
In this coming season of the RHOC, viewers will see that Edmonds isn't afraid to speak her mind, which fuels issues with fellow cast members. She has said, "If you know me, you know why the show is rated TV-14!"
Pals are hoping the newlywed will be more "diplomatic when talking with her husband, if not she could soon become his fourth ex-wife."