Meghan Edmonds Rips Shannon Beador For 'Stupid & Petty' Actions –– 'RHOC' Newbie Holds Back Nothing In Explosive Blog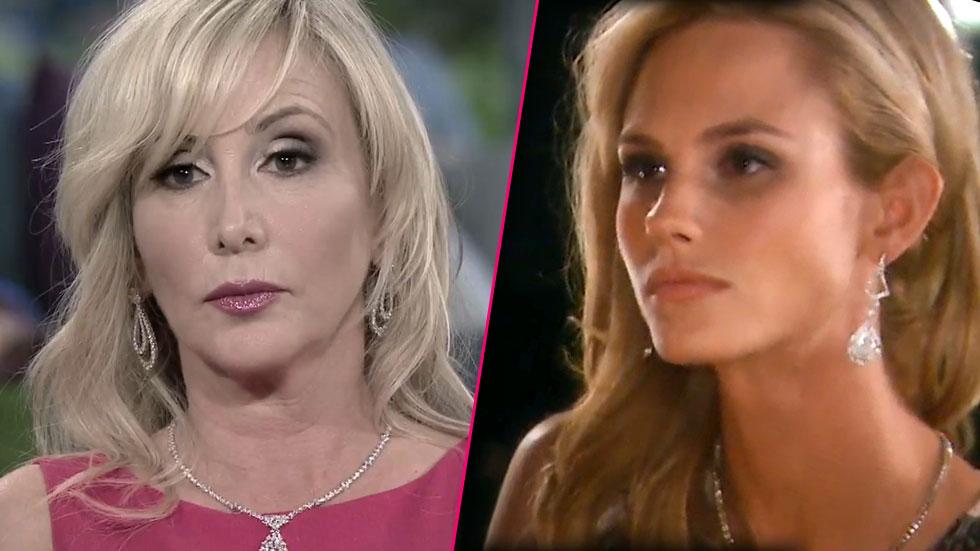 Meghan Edmonds came out firing at her Real Housewives of Orange County rival Shannon Beador, calling her behavior "stupid and petty" after the explosive episode.
The wife of former MLB All-Star Jim Edmonds vented in her Bravo blog following Monday's drama-packed episode, in which she snubbed Beador from a party she was throwing after the two clashed in earlier exchanges that Beador said left her feeling "completely ambushed."
Article continues below advertisement
Edmonds put the blame on Beador, saying if she had "swallowed her pride" and "apologized" for an earlier clash they had, then "the issue would have been laid to rest.
"There was no ambush as she described it," Edmonds said, "unless she was recreating history in her own mind."
Edmonds said she felt justified in not inviting Beador to her party, as she felt Beador "wanted nothing to do with her," adding that she had no obligation to contact her to let her know she wasn't welcome there.
"Who calls someone to tell them they aren't invited?" Edmonds asked. "That's just weird."
Watch the video on RadarOnline
And in another bombshell, Edmonds claimed that Beador's exclusion from the event was at the request of her husband Jim, who didn't want any further drama between the reality rivals.
The former major leaguer, looking to keep his wife calm, declared that Beador was "not allowed to step foot in our home" until his wife had cooled off from stress related to their rivalry, as well as their move. Edmonds said her husband explained this to the Beadors, and that "there were no hard feelings" over any of it.
MORE ON:
The Real Housewives of Orange County
Article continues below advertisement
There were hard feelings, however, between Edmonds and some of her castmates in the wake of the explosive episode, as the 30-year-old beauty called out Tamra Barney, 47, for making frequent references to her age.
"I don't know why Tamra is so stuck on my age, it's odd to me," Edmonds wrote. "My brother is 23 and is friends with Valentino, who is 83!
"I guess the King family is just progressive like that, because clearly the Housewives struggle with that concept."
She also pulled out her sword on the cast's Vicki Gunvalson -- who not only sided with Beador in the party spat -- but called Edmonds out over claiming her husband Jim's wealth as her own.
Edmonds said that her husband believes that his fortune is for both of them to claim, a concept "which may be foreign to the selfish individuals who constantly remind their spouse how they have their OWN money" -- likely, a scathing jab at Gunvalson's own unique situation.
The Real Housewives of Orange County airs Mondays at 9/8c on Bravo.