Rachel McAdams Talks Jake Gyllenhaal's Boxer Body Transformation In 'Southpaw,' In Theaters Today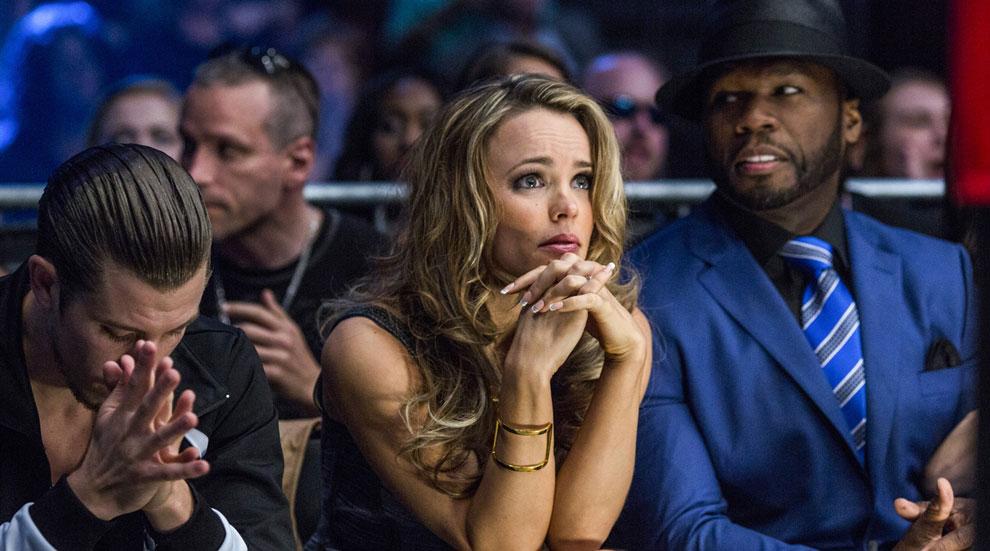 Rachel McAdams has been busy promoting the high drama in her highly anticipated blockbuster Southpaw, but what fans can't stop raving about is costar Jake Gyllenhaal's incredible body transformation – including McAdams herself!
The film, written by Sons of Anarchy creator Kurt Sutter and directed by legendary filmmaker Antoine Fuqua, required Gyllenhaal to pack on 15 pounds of muscle in order to portray the role of boxer Billy Hope, and the actor did not disappoint. But Gyllenhaal's fitness makeover didn't surprise McAdams one bit.
Article continues below advertisement
"I really wasn't surprised just based on what kind of an actor he is and the work we've seen from him before," she told Yahoo Style. "But when Jake was first starting to box, and I went and met him at the gym, he had a big bushy beard and a ponytail."
"Then, when I first showed up on set weeks later on day one, he was in the middle of shooting that first fight in the stadium," she continued. "I was so unprepared and it was just amazing to get closer and closer to that ring and see him emerge and what he had done – not just the physical transformation but even his emotional shift was so palpable. He had become this person on a cellular level. So really extraordinary. Very awe-inspiring."
Watch the Trailer on RadarOnline:
McAdams also gave boxing a try, admitting that she now owns a pair of pink gloves that she used in preparation for TV series True Detective.
But for her role as Maureen in Southpaw, McAdams rocked a much more glamorous look, donning manicures, hair extensions and spray tans that took two and a half hours to prep on set.
McAdams' death scene – don't worry that's not a spoiler – proved to be plenty unglamorous, however.
"I died for about seven hours," she joked of filming the dramatic scene. "It was a very long drawn out death. The blood is pretty gross too. It's like this red corn syrupy stuff."
See Southpaw in theaters TODAY, July 24.