Actor Omar Sharif Dead At 83 –– Star Of 'Lawrence of Arabia' & 'Doctor Zhivago' Passes Away From Heart Attack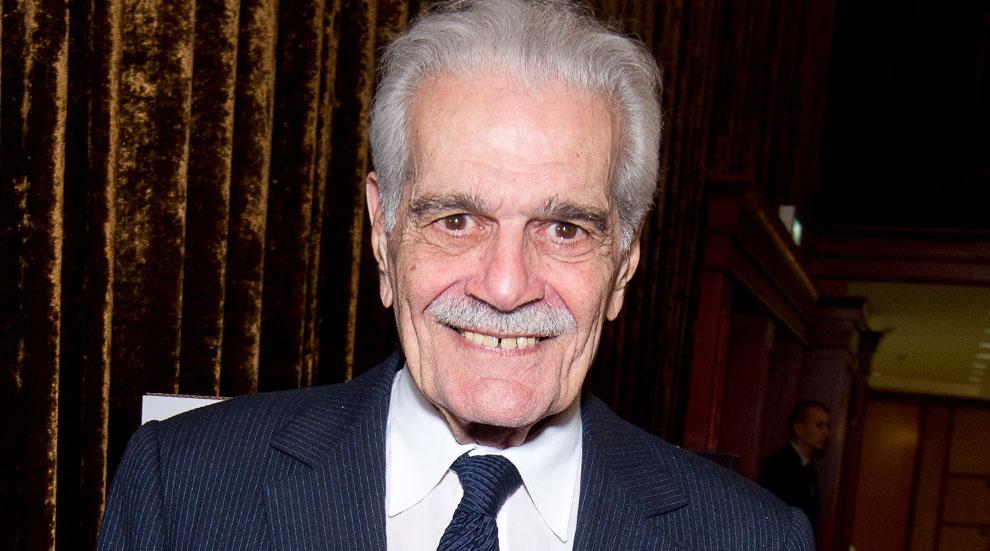 Omar Sharif, known for iconic films such as Lawrence of Arabia, Doctor Zhivago and Funny Girl, died at 83 Friday from a heart attack in his Cairo, Egypt home.
The Oscar-nominated actor, who nabbed three Golden Globe Awards in his career, had recently spent a month in the hospital been, according to Egyptian state media.
Sharif had been fighting Alzheimer's disease at his home at his native Cairo, Egypt, the actor's reps confirmed in May.
Article continues below advertisement
Actor Antonio Banderas was one of many to pay homage to his late colleague, tweeting: "My great friend Omar Sharif has passed away. I will always miss him. He was one of the best. He was a great storyteller, a loyal friend and a wise spirit."
Watch the video on RadarOnline.com
Born Michael Demitri Shalhoub, Sharif was a handsome matinee idol in his prime, so much so that his Doctor Zhivago co-star Geraldine Chaplin recalled how his looks created a distraction for her while making the 1965 film.
"When he walked on the ... set in Spain, I took one look and said, 'I can't act with that man: he's too gorgeous!'" she told the New York Times at the time.
Watch the video on RadarOnline.com
He was good friends with late actor (and Lawrence of Arabia co-star) Peter O' Toole, who died Dec. 14, 2013.
Watch the video on RadarOnline.com
Sharif's final feature film work came in 2013's Rock the Casbah.
The late actor is survived by a son, Tarek, and two grandchildren; he also claimed, in 2004, to have had a son out-of-wedlock.